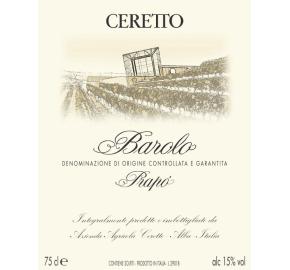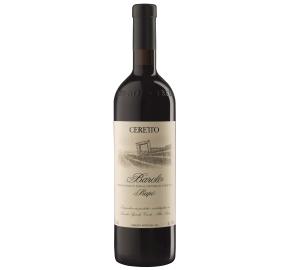 Ceretto - Barolo - Prapo 2014
Log in to view pricing and order online
Don't have an account? Register here
Item# 83522-14/6PK
Description
This vineyard, located half-way between the hamlet of Baudana and the village of Serralunga d'Alba, is without a doubt one of the best exposed plots of the eastern side of the town. The orientation is South / South-East and the altitude is between 270 meters and 380 meters. The soils (conformations of Lequio), have a high percentage of silt and clay (over 30%) and this feature means the wines produced in the area have a distinct and rare punchiness. Ceretto owns 2.4 hectares (of the 8.5 hectares of the total sub-zone) featuring a high average age of the vines, planted in the '70s. Compared to the western side of the appellation, the Prapò vineyard has a gap in the harvest period, which in some years may exceed 10 days; this allows the grapes to mature slowly and exhibit good polyphenolics.
Estate
For three generations members of the Ceretto family have transformed the fruit of the Langhe's vineyards into wines that speak of the regions identity. The famed Italian gastronome and intellectual Luigi Veronelli wrote, "The land, the land, the land, the land, always, the land." This philosophy is central to the Ceretto family. Reverence for this land has passed from Riccardo, who blended fruit from the region's best vineyards, to Bruno and Marcello, who purchased Langhe vineyards and began bottling single crus, and finally to Alessandro, who is taking the winery into the 21st century by using natural methods to foster vines that are stronger, healthier, and more in balance with their environment. The Ceretto family has always been committed to producing the most expressive and authentic wines their land can yield.
Tasting notes
Ceretto's Barolo Prapo is gorgeous. Lifted, perfumed and full of life, the Prapo is a terrific example of the year. This wine captures the brooding personality of Serralunga beautifully while retaining a striking sense of translucency and overall nuance. Muscular, sinewy tannins enshroud this deceptively mid-weight Barolo from Ceretto.
Technical data
Name: Barolo DOCG
Common: Serralunga d'Alba
Variety: 100% Nebbiolo
Hectares: 2.40 ha
First year of production: 1976
Vineyard
The Langhe hills of Piedmont constitute that area of northern Italy where the wide and flat Pò river valley suddenly disappears and gives way on all sides to hulking and precipitous slopes. The Langhe hills are more than hills. They are ancient and rugged earth. Their narrow peaks are topped by castles, and they are thick to the horizon with grapevines. The Langhe hills are home to a small group of farmers and winemakers who, together, have succeeded in creating some of the planet's finest expressions of place.