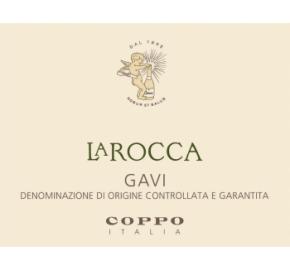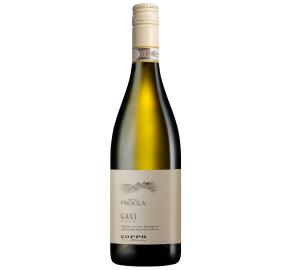 Coppo - La Rocca Gavi 2021
Log in to view pricing and order online
Don't have an account? Register here
Item# 83310-21
Description
Coppo has managed Tenuta La Rocca in Monterotondo (Gavi) since the mid-1980s. Gavi is a classic white Piedmontese wine, made entirely from Cortese grape. It is one of the region's oldest native varieties. Its name derives from the wine's original consumer the noble court, corte in Italian. La Rocca comes from marl calcareous soil that lend it an unexpected mineral complexity.
Tasting notes
Pale straw-colored and opens with a fragrant grapefruit bouquet with hints of pineapple and peach. On the palate, this wine is medium bodied and nicely balanced between its acidity and flavors. The flavor profile is a mineral along with notes of green apple. Hints of lime, yellow grapefruit and a dash of white pepper. This finish is dry and shows very nice length. This Gavi is a really nice summer option to share with friends on a hot summer day. Great as an aperitif or with oysters, seafood, braised rabbit or baked chicken dishes.
Vinification
Harvest takes place with the selection in vineyards of the healthiest, ripest grapes hand collected in 40 lb picking baskets. Softly pressed and fermentation in stainless steel tanks with controlled temperature.
Estate
The historical underground wine cellars of Coppo are a UNESCO World Heritage site. They are part of the network of underground cathedrals, a temple of wine dedicated to its history and the hard work of their history. Built beginning in the late 18th century, initially intended as small cellars to conserve wine, they were expanded from 1800-1900 to what they are today. The historical wine cellars of Coppo extend under the hill of Canelli for a total of 5 thousand square meters (16,400 ft) and a depth that reaches 40 meters (130 ft).
Technical data
Denomination: Gavi docg
Grape variety: Cortese
Production area: Monterotondo di Gavi
Exposure: south-south east
Type of soil: calcareous marl
Vineyard altitude: 320 m asl
Training system: Guyot
Plant density: 4,000 plants per hectare
Harvest: selection in the vineyard of the healthiest and most mature grapes harvested by hand in 20 kg boxes
Vinification: soft pressing and fermentation in steel tanks
Serving temperature: 12 ° C.