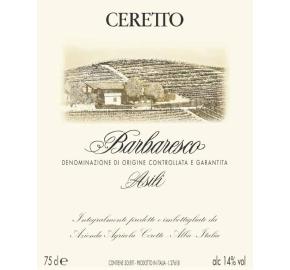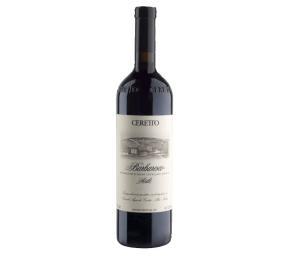 Ceretto - Barbaresco - Asili 2012
Log in to view pricing and order online
Don't have an account? Register here
Item# 83526-12/6PK
Tasting notes
Forest floor, rose, iris, woodland berry, new leather and camphor aromas are front and center. The lean, liner palate is still youthfully austere, offering sour cherry, roasted coffee bean, star anise and botanical herbs set against vibrant acidity and assertive, close-grained tannins. Pairs well with mushrooms and first courses.
Description
It is one of the most representative climates of the appellation and is the symbol of the town of Barbaresco, with its amazing finesse and power, and disarming elegance and longevity. The vineyard area goes down to the bottom of the hill starting at 290 metres above sea level at the peak, and 200 metres in the valley. The land is marked by the presence of St. Agata Fossil Marne and is South / South-West facing. Ceretto owns the top ("bricco") of the hill (just over one hectare) that because of its specific undulations could be considered an almost standalone production environment. The grapes of this vineyard have been vinified separately as a single parcel since the first half of the '70s.
Estate
Among the infinite rows of vines that run across the undulating hills of Piedmont are the four wineries of Ceretto, a wine and spirits company in its third generation. Founded by Riccardo Ceretto in 1937, the highly respected firm is now run by his sons, Bruno and Marcello (dubbed the "Barolo Brothers") who in the 1960s began raising Ceretto's profile and expanding its holdings. Now their sons and daughters are at the helm of the Langhe DOC company, which holds a total of 120 hectares of land that are the birthplace of an array of elegant still wines, sparkling wines, dessert wines, and spirits.
Technical data
Denomination: Barbaresco D.O.C.G.
Variety: 100% Nebbiolo
Hectares: 1.20 ha
First year of production: 1974