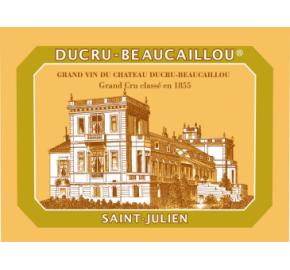 Chateau Ducru-Beaucaillou 2006
Log in to view pricing and order online
Don't have an account? Register here
Item# 1670-06
Harvest
The harvest started on the 18th of September with the picking of the Merlots, which lasted until the 26th.
The grapes boasted whopping levels of sugar, similar to those achieved in 2005.
At that time, the Cabernets Sauvignons had yet to complete their ripening and only attained optimum maturity as from the 26th of September.
The Cabernets Francs were picked over a single day on the 27th, after which we set ourselves to harvesting the Cabernets Sauvignons.
The traditional "gerbaude" on the 7th of October marked the end of the 2006 harvest.
Vinification
The perfect maturity of the skins made the extraction process easy. The vinifications ran smoothly, at moderately high temperatures, pumping-overs being performed only when deemed necessary. Our aim is to enhance the elegance that has made the reputation of the wines of Ducru-Beaucaillou.
Alcoholic and malolactic fermentations went smoothly, and the whole production was run into barrels by Christmas time.
We must confess though that, from July onwards, the management of the vineyard proved extremely demanding. But those 2006s that emerge from well exposed vineyards and that have benefited from the efforts of a highly dedicated team will undoubtedly live up to high expectations.
Weather
The winter of 2006 was characterised by a typical Atlantic weather. The rains that felt in April helped to replenish the water reserves that were at their lowest after the droughts of 2005 and those of the previous years. The flowering occurred within the average. The process started at the end of May for the Merlots and at the beginning of June for the Cabernets. The harvest was therefore expected to start around the 20th of September.