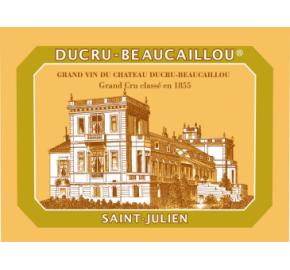 Chateau Ducru-Beaucaillou 2003
Log in to view pricing and order online
Don't have an account? Register here
Item# 1670-03
Tasting notes
If, after analysis, this is one of the most powerful wines ever produced at Ducru Beaucaillou, from the organoleptic point of view, its attraction lies in its harmony and elegance, its finesse and length so characteristic of Ducru Beaucaillou.
Its colour is deep red; its nose, a little restrained at the beginning, opens out to aromas of black fruit, black cherries in particular. It has a fruity attack in the mouth, a dense structure, full and attractive with plenty of freshness. It lingers on the palate, with an exceptionally good length and voluptuous retro-olfactory aromas.
Ultimately, it is a great Bordeaux classic, in an athletic "body".
Vintage
The 2003 harvest was relatively early and, at Ducru Beaucaillou, started with the Merlot on Monday September 15th. Cabernet Sauvignon was harvested between September 19th and 27th. To sort out those bunches affected by the historic storm that hit the Beaucaillou plateau from south to north on 15 July 2003, grapes from the southern rows were harvested separately from those in the northern rows. Wine from these southern grapes will go into the second wine, La Croix de Beaucaillou, while wine from the perfectly healthy northern grapes will go into the 'grand vin'.
This event, combined with the more general climatic conditions during the summer of 2003, reduced the yield on the Ducru-Beaucaillou plateau to 34 hectolitres per hectare.