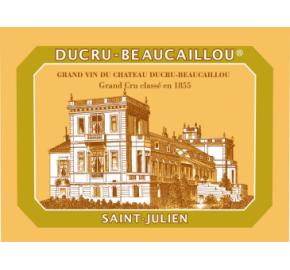 Activate your account to purchase online, view your detailed history, get tasting notes from over 10 major publications, request our catalogs/POS, and much more!

IMPORTANT NOTE:
Monsieur Touton Selection Ltd. is a wine and spirits distributor, serving industry professionals with valid liquor licenses only. If you do not qualify as such, ask your local liquor store/restaurant to contact us! This item may or may not be available in selected states.
This website is for informational purposes only.
Tasting notes
Color: Profound dark violet robe
Nose: Notes of black fruits with a hint of spices.
Palate: Round and luscious,with an imposing structure, fleshy but nicely buttressed by acidity. Velvety and suave tannins.
Finish fleshy and impressively persistent.
This wine rebounds constantly during the course of the tasting and seems never inclined to let go. Consider it as a good companion who, without ever faltering, takes you by the hand and walks pleasantly by your side up to the frontiers of the sublime and perhaps even beyond!
Wine
The sample presented to you is taken from the final blend prepared during the first term of 2011.
This wine will be aged 18 months in new oak barrels for 95% and for the rest in 1-year old barrels. All our barrels are made of French oak (certified origin) that is left to dry naturally outdoors. Regular topping-ups are carried out during the first 6 months of ageing. The wines are racked every two or three months and under go some seven rackings during the ageing process. They are fined following the traditional method, with egg whites (from biodynamic farming). Bottling is done under sterile conditions; the bottles are sparged with inert gas before and after filling. Only first quality natural 54 mm-corks are used. our bottles are laser-engraved with the name "Ducru-Beaucaillou" and bear a label that includes a hologram.