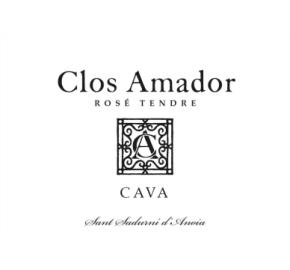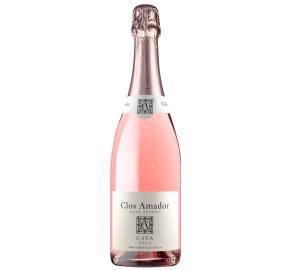 Clos Amador - Rose Tendre NV
Log in to view pricing and order online
Don't have an account? Register here
Item# 97046-NV
Food pairing
Enjoyed especially as an aperitif, Clos Amador Rose makes a perfect match to dark chocolate mousse and is divine with fresh red fruits and cakes such as strawberry charlotte.
Tasting notes
Color: Intense and deep pink colour with a brilliant appearance. Constant formation of rosaries of fine bubbles.
Aroma: Clean and intense aromas of red fruits, typical of the variety, with a light note of rose flower.
Taste: Fresh and elegant, with marked notes of wild fruit, raspberries and cherries that frame a firm, broad aftertaste.
Viticulture
The vineyards have an average age of 20 years and are located in the Conca de Barberà region, in areas at an altitude of 350 to 700 metres above sea level with mainly chalky soils, poor in organic materials.
The planting density oscillates between 2,200 and 2,500 vines/ha. The vineyards are formed on Royat type espalier or in traditional basins, the pre-trimming and green trimming processes being commonplace in both cases.
Vinification
A pre-fermentation maceration is performed for between 16 and 20 hours at a temperature of between 12 and 14 degree Celsius, before separating the flower must at 55%. The static silting is then performed and fermentation in stainless steel tanks for 15 days at a temperature of between 15 and 17 degrees Celsius.
A gentle clarification is followed by the tartar stabilisation and the final filtering.
The second fermentation takes place in the bottle following the traditional method, and the minimum ageing on lees of twelve months.
Estate
The family-based estate produces and markets an extensive line-up of Cavas, which are known worldwide for their great quality. Created in 1992, Pere Ventura is the founder of this winery in Sant Sadurní d'Anoia (Barcelona), which takes his name and makes sparkling wines under the DO Cava appellation. It is one of the most exclusive companies in the wine sector, synonym of elegance, style and prestige.