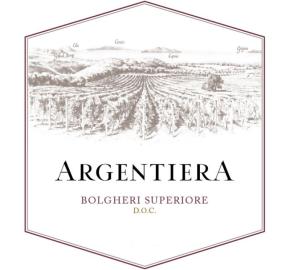 Tenuta Argentiera - Bolgheri Superiore 2017
Log in to view pricing and order online
Don't have an account? Register here
Item# 83546-17/6PK
Description
The Argentiera DOC Bolgheri Superiore, draws its strength and uniqueness from the magnificent territory in which it's generated. The grapes come from the estate's best vineyards of Merlot, Cabernet Sauvignon and Cabernet Franc. It is a wine with a rich and silky taste. A long maturation in French oak barrels, the structure of Cabernet Sauvignon and the unique terroir of Tenuta Argentiera make this wine on of the greatest expressions in the Bolgheri area.
Tasting notes
Aromas of plums and berries with some chocolate and vanilla undertones. Full-bodied and layered with soft tannins that are bright at the end. Currants and blackberries. Currant bush, too. Love the tannin texture to this. A blend of Cabernet Sauvignon, Merlot & Cabernet Franc.
Estate
Tenuta Argentiera stands in a magnificent patch of land in the Maremma that blends countryside and sea, suspended between woods and Mediterranean scrub. The Argentiera estate covers 75 hectares of breathtakingly beautiful Tuscan coast, approximately 100 km southwest of Florence. In the prestigious DOC of Bolgheri, Argentiera is the estate closest to the sea and also highest in altitude, making the land and microclimate especially well-suited to growing incredible red grapes. The estate is considered among the most beautiful in Italy, with its spectacular view of the islands of the Tuscan archipelago.
Technical data
Altitude: 180/200 m. asl
Vineyard exposure: sud-ovest
Plant density: 7500 Wine grapes/Ha
Yield per hectare: 60 quintals Wine grapes/Ha
Composition: Cabernet Sauvignon 50% Merlot 40% Cabernet Franc 10%

Vinification
Grapes are hand-picked and carefully selected from the estate's best vineyards, which are found at an altitude between 180 and 200 meters (590-600 feet). The grapes are released by gravity into tanks, each varietal vinified separately. Fermentation and maceration take place in stainless steel tanks for roughly 25-30 days at a controlled temperature never exceeding 28/30° C. The wine is then transferred to 225-liter French oak barrels – half of which are new – to complete malolactic fermentation. Aging takes place over 18 months in barrel, followed by another 12 months in bottle before being released to the market.
Vintage
A rather mild winter, with sufficient rains. Budbreak came early, and springtime was characterized by humidity. With the arrival of summer - warm, bright, and particularly dry - the growing period was slowed, favoring a thickening of the skins around the grapes, an accumulation of tannins and a rapid maturation of the seeds. In the Bolgheri area, the warm, dry temperatures extended through September, with a period of abundant rain that helped the Merlot and Cabernet Franc from the highest vineyards to produce grapes with an exalted richness and maturity. Today, the 2016 vintage - particularly dense and balanced - enters into the echelons of the decade's greatest vintages, along with 2010, 2012 and 2015.