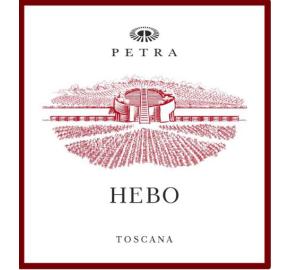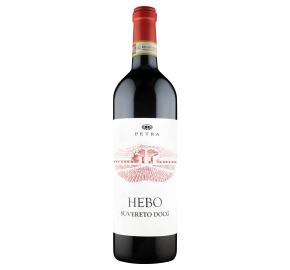 Producer

Petra Wines

Blend

50% Cabernet Sauvignon
40% Merlot
10% Sangiovese

Country

Italy

Region

Tuscany

UPC

8 03299 816007 9
Log in to view pricing and order online
Don't have an account? Register here
Item# 83452-21
Tasting notes
The elegant Hebo Suvereto by Petra glides into the glass with bright crimson. Poured into a red wine glass, this red wine from the Old World reveals wonderfully expressive aromas of shadow morale, mulberry, black cherry and plum, rounded off by gingerbread spice, black tea and bitter chocolate, which contributes to the ageing in the wooden barrel.
Description
Petra Hebo Suvereto presents itself wonderfully dry to wine enthusiasts. This red wine never shows coarse or sparse, as you can expect with a wine in the high quality wine range. On the palate, the texture of this balanced red wine is wonderfully dense. With its vibrant fruit acid, the Hebo Suvereto reveals itself on the palate wonderfully fresh and vibrant. The finale of this red wine from the wine-growing region of Tuscany, more precisely from Tuscany IGT, finally convinces with remarkable reverberation. The finish is also accompanied by mineral hints of the soils dominated by marl and sand.
Estate
Petra is an ambitious project headed by father and daughter team Vittorio and Fancesca Moretti. At Petra the world-class architect went beyond designing an impressive wine cellar, but also included the outlay of the vineyards in his aim to form a contemporary agricultural landscape. The Moretti's are also the owners of renowned Fanciacorta wineries Bellavista and Contadi Castaldi. The estate and winery are located in Suvereto within Maremma, Tuscany.
Vinification
The basis for Petra's first-class and wonderfully balanced Hebo Suvereto cuvée are Cabernet Sauvignon, Merlot and Sangiovese grapes. The grapes grow under optimal conditions in Tuscany. Here the vines dig their roots deep into soils of sand, limestone, clay and marl. The grapes for this red wine from Italy, when perfectly matured, are harvested exclusively by hand. After the hand-picking, the grapes reach the press house in the fastest way. Here they are sorted and carefully broken up. Fermentation is then carried out in small wood and large wood at controlled temperatures. After fermentation, Hebo Suvereto is aged for 18 months in French and Slavonian oak barriques. The ageing in the barrel is followed by extensive ageing in the bottle, which makes this red wine even more complex.