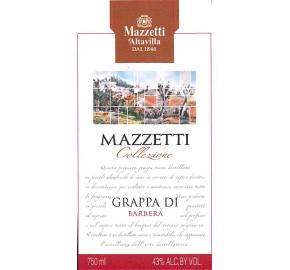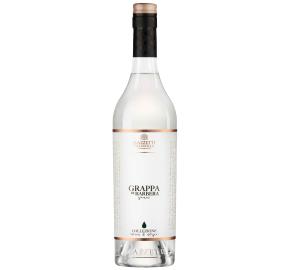 Mazzetti d'Altavilla - Grappa di Barbera NV
Log in to view pricing and order online
Don't have an account? Register here
Item# 83041NV
Tasting notes
Nose: Generous, rich and characteristic.
Palate: Full, rich and tannic with hints of flowers, fruits and spice (licorice, vanilla and tobacco).
Description
Grapes of ancient origin which were considered valuable as early as the thirteenth century. This grappa, which has a great personality, rests in oak barrels from two to five years until it has modified its original sensory profile. In 2001 it won the only gold medal in Bordeaux assigned to a grappa.
Mazzetti d'Altavilla is a historic grappa factory of Piedmont which, since 1846, has distilled only grape marc produced in this land, coming from the noblest grapes of Piedmont, including Barolo and Barbaresco. The close link with its land is one of the core values of the company's philosophy.
Mazzetti d'Altavilla, now in its seventh generation, is situated in the small village of Altavilla Monferrato (in the province of Alessandria) in the heart of Piedmont's hills. The production is carried out from the main product, that is grappa, in its different variants: 'young' grappa, 'aged' grappa, and Reserve. Altogether, fifteen vineyards of Piedmont are distilled separately in order to create the single varietal grappa.
History
Grappa is a traditionally Italian spirit distilled from all the solid matter left over from wine making. That includes all the grape skins, seeds, stems, everything. Grappa is usually very high proof, above 40%, and has a somewhat justified reputation as firewater because, you know, it's really alcoholic. It takes about 100 kg of moist, fresh pomace produces about 9 to 10 liters of Grappa.
But it also has a soft and subtle side that craft distillers pull from even the ugliest purple mashes leftover from the winery. These are still very high proof but they exalt the flavors in the grapes. Unlike aggressively name controlled wines like Champagne or spirits like Tequila or Mezcal, Grappa can also be made in the United States where many winemakers and distillers are finding great success.