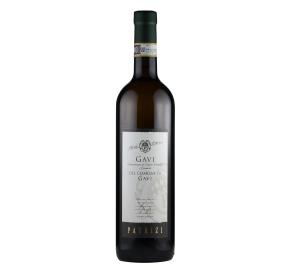 Patrizi - Gavi Di Gavi 2021
Log in to view pricing and order online
Don't have an account? Register here
Item# 8662-21
Estate
Giuseppe Manfredi is no newcomer to Barolo. In 1930, he purchased vineyards and a farmhouse in the exquisite Langhe Valley, in Piedmont, Italy. Because of Giuseppe's foresight, his grandson Aldo Manfredi can carry on the family tradition. Aldo, his wife Gianfranca and their daughters, Luisa and Paola operate the winery. They have brought the estate right up to date with the most modern technology and production techniques. The Manfredi family and their close-knit team pay deep attention to quality. As a result, they perpetuate the inspiring story of a 90+ year-old family tradition. Their winery sits in the beautiful rolling hills of the Langhe valley. The Manfredi family produces and sources high-quality Barbera d'Alba, Barolo and Gavi di Gavi. The family also has 20 hectares of prime Dolectto vineyards at its Bricco Rosso estate in Dogliani.
Food pairing
Gavi goes well with any dish but it is particularly suitable for hors d'oeuvre and fish disches.
Tasting notes
Straw yellow color, delicate and distinctive floral perfume, fresh and fruity on the palate with hints of honey and nuts, crisp dry finish with zesty acidity. Gavi di Gavi, made from the Cortese, grape is one of Italy's finest and classic white wines. The Gavi DOCG zone is in the southeast corner of Piedmont, North West Italy. The vineyards surround the city of Gavi.
Wine
This wine is obtained by smoothly pressing the Cortese grapes grown in the villages of Gavi and Novi Ligure. Gavi is bottled in the spring immediately following the grape harvest season. Before being offered for sale this wine is allowed to rest for at least 1 month.