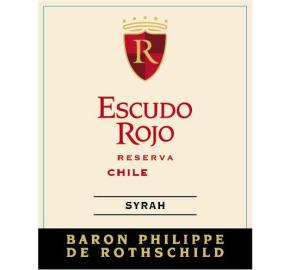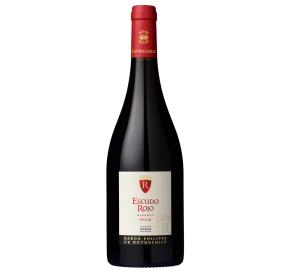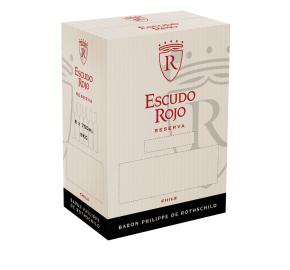 Escudo Rojo - Syrah Reserva 2021
Log in to view pricing and order online
Don't have an account? Register here
Item# 99186-21
Description
This typical Chilean grape variety is well-known for producing high quality wines with remarkable depth of flavor and concentrated tannins. Escudo Rojo Syrah is sourced from rigorously selected parcels in the Maipo Valley.
Vineyard
This wine comes from the "Valle del Maipo", 30km south of Santiago. Nestling at the foot of the Andes Mountains, it is a valley with a long winegrowing tradition which offers some of the best conditions for cultivating Syrah. Baron Philippe de Rothschild Maipo Chile's winemakers have chosen the "Valle del Maipo" vineyards for their temperate climate and their soil, poor in alluvial deposits and rich in pebbles, ideal for expressing the power, elegance and minerality of the wines. The combination of summer heat with the influence of the Andes produces a marked day/night temperature differential highly favorable to preservation of the fruit.
Aging
The wine is matured in one-year-old oak barrels for six to eight months before bottling. 10% new oak and 90% 1-2 year old oak barrels.
Tasting notes
The nose opens on subtle notes of black fruit such as blackberry and blackcurrant, followed on airing by delicate touches of oak and black pepper. The round and full attack displays the expressive black fruit notes found on the nose. The tannic structure typical of Syrah lends attractive body and heft to the mid-palate, sustained by elegant notes of black and grey pepper, followed by a beautifully long finish distinguished by a remarkable return of fruit flavors and refined toasted notes.
Vinification
The grapes are hand-picked then brought to the Baron Philippe de Rothschild Maipo Chile bodega, in the heart of the Maipo Valley. Combining wood and steel in a distinctive architectural style, the bodega has state-of-the-art equipment that also respects the great winemaking traditions. Escudo Rojo Syrah is vinified in the Bordeaux manner, favoring extraction of the fruit and a supple, well-balanced tannic structure.