Cease Fire - U.S. and EU Agree to Suspend Airbus Tariffs for Four Months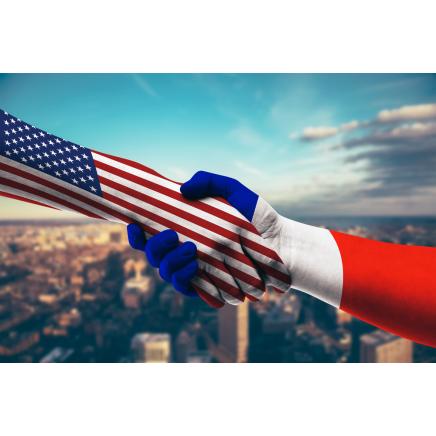 Cease Fire - U.S. and EU Agree to Suspend Airbus Tariffs for Four Months
article originally featured in Winebusiness.com Mar 5th 2021
USTR announced a four-month suspension of all tariffs imposed in the context of the Airbus-Boeing disputes, both on aircraft and non-aircraft products, for an initial period of 4 months following calls between EU Commission president von der Leyen and U.S. President Joe Biden. "We both committed to focus on resolving our aircraft disputes, based on the work our respective trade representatives, von der Leyen said. "This is excellent news for businesses and industries on both sides of the Atlantic, and a very positive signal for our economic cooperation in the years to come."
In October 2019, the Office of the US Trade Representative slapped a 25 percent tax on wines from France, Germany, Spain and the UK because of the dispute. The suspension is not a repeal. The four-month "cooling off period" sets a deadline for reaching a settlement in the Airbus dispute. Robert M. Tobiassen, President, of the National Association of Beverage Importers, applauded both the U.S. and the EU for "reaching a common sense solution in the interim." "The fourth month mutual suspension of the airbus and boing tariffs are a positive sign that the Biden Harris administration is putting into action its words from the campaign that it's essential to start rebuilding our traditional relationships with our traditional allies," Tobiassen said.
"We welcome this critical progress towards rebuilding the trans-Atlantic wine trade," said Bobby Koch, President and CEO of Wine Institute said in a statement. "The EU is the largest export market for our wineries and a stable, constructive relationship is essential to growing U.S. wine exports. For this reason, Wine Institute has always advocated against the targeting of wine in unrelated trade disputes. It is our hope that today's announcement together with the announcement from the UK yesterday will pave the way for completion of a U.S.-UK free trade agreement in the very near future," said Koch.
Earlier this week the U.S. and UK released a joint statement announcing a four-month suspension of tariffs related to the ongoing large civilian aircraft dispute. The agreement involving the Airbus dispute does not address steel and aluminum tariffs. The EU's retaliatory tariffs on steel and aluminum tariffs affect U.S. Bourbon and Whisky imports with 25 percent tariffs scheduled to automatically double to 50 percent if there's no agreement. American whisky and bourbon imports to the EU have dropped 51 percent since those tariffs were imposed.