Bordeaux's New Grape Varieties Take Root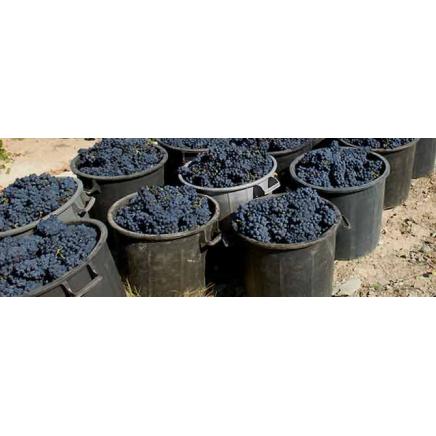 Bordeaux's New Grape Varieties Take Root
New grape varieties were approved last year and some growers have been quick to take advantage.
article originally featured in Wine-searcher.com Nov 20th 2020
Bordeaux's USP is its size and diversity: the region covers both extremes, from blue chip investments to wines that should be consigned to the bidet. Both categories arouse strong feelings; the tragedy is consumer apathy often levied at good quality, affordable claret. Yet it is among the ranks of 'generic Bordeaux' that a possible – and arguably innovative – future for the region is being mapped out. In June 2019, Bordeaux became the first French region to allow hitherto forbidden varieties to be planted in its soils. These included Petit Manseng, Marselan and Touriga Nacional – warmer conditions will be conducive to new varieties, was the general rationale.
As it stands today, only growers in the generic Bordeaux/Bordeaux Supérieur appellations are permitted to plant the interlopers; they must not constitute more than 5 percent of the total vineyard area, or 10 percent of the final blend. This was considered a bold move at the time, particularly as French bureaucracy is notoriously reticent about overriding sacred traditions. In the future, it isn't ridiculous to suggest that other Bordeaux appellations like Pauillac, Margaux and Pomerol will be given permission to plant Portuguese and Spanish varieties. However, since the initial announcement last summer, the Bordeaux establishment has gone mysteriously quiet on the issue. There has been little communication regarding the proposed scale of the planting changes, or any details concerning how many growers have signed up to the scheme. According to Florian Reyne, a senior member of the Bordeaux/Bordeaux Supérieur AOC, the authorities would prefer to undertake this project as discretely as possible. "I can confirm that some winegrowers are ready to start planting," says Reyne. "Some growers have probably already started the process. But it is very confidential."
Facing the future:
Reyne, though, happily describes lengthy studies and experimentation undertaken by the National Institute of Agricultural Research (INRA). Bordeaux's new additions were not chosen lightly or quickly, it seems. "The idea is to choose the options of the future rather than having to face them without preparation," he says. "We studied carefully their adaptation to our geographical areas, especially in relation to climate change. We have also relied on the advice of professionals in plant material selection. These grape varieties will be introduced gradually." Indeed, it will be several years before journalists can sample a glass of Bordeaux-grown Marselan or Alvarinho before blending. But that fact has not discouraged several winemakers – exclusively from classified properties – from deriding certain aspects of this new endeavor. My conversations suggest that the controversies are twofold: winemakers have criticized aspects of the selection process and the wisdom of transplanting a particular variety into Bordeaux's varied terroir. "The process was as much based on political considerations as terroir-adaptability," argued one leading winemaker, who wished to remain anonymous. Let's call him Jean-Luc. "Basically, the authorities didn't want to allow any varieties already associated with other iconic French regions. Syrah, for example, will clearly ripen in hotter vintages in certain Bordeaux appellations, and produce good wine," added Jean-Luc. "That being said, I would never use 'imported' grapes for the time being." The constraints imposed by the French Ministry of Agriculture is a point which Reyne will readily concede. "The selection of emblematic grape varieties from other regions is not authorized by the INAO," he says. "There is a doctrine on this point, this is why Syrah or Chardonnay cannot be part of this endeavor." Therefore, from the outset, this project was arguably flawed. The overriding criteria for determining Bordeaux's viticultural future must surely be terroir suitability, not petty politics. The INRA is currently undertaking further tests in Bordeaux with other emblematic varieties; how many more suitable candidates could automatically be deselected, because they are common to other French regions? "We expect the INRA's results in perhaps 10 or 15 years, but over the next two decades winemakers may accept the inclusion of grapes like Syrah," says Matthieu Bordes, general manager at Château Lagrange. "I think that Bordeaux must continue to produce blended wines with different grape varieties. Of course, I am less enthusiastic about Merlot and more confident about Cabernet Sauvignon and Petit Verdot. Adding some other grape varieties could be very interesting if they enhance the blend." Unfortunately for Bordes, Syrah is emblematic to the Rhône and probably won't travel across to Bordeaux anytime soon. Until, of course, it becomes too hot to grow Syrah in the South of France.
Nacional resistance In the meantime, the new variety which had caused the most controversy in Bordeaux is Touriga Nacional. Several winemakers have opined that the grape is utterly unsuitable for the vast swaths of land that make up the Bordeaux/Bordeaux Supérieur zones. There are Bordeaux AOC wines made in the Médoc, in areas southwest of Langon and from oceans of vineyards located north of Saint-Émilion and Fronsac. Can't such diversity accommodate Portugal's signature red grape? Portuguese winemaker Jorge Alves thinks not. He explains that Touriga Nacional requires more than heat and sunshine – commodities increasingly available in northerly climes. He explains that the grape only thrives in schist and granite soils, which are apparently lacking in Bordeaux. "Touriga Nacional is a grape variety that gets along with heat, but has no track record of growing successfully on clay-limestone soils [common to Bordeaux]," says Alves. "Growing Touriga Nacional in Bordeaux is a stupid idea," adds Jean-Luc. "There is no evidence at all that the grape will work." Saint-Émilion pioneer Hubert de Boüard agrees with him. De Boüard was experimenting with new grapes, including Touriga Nacional, long before the announcement in 2019. "I've long been open to searching for possible new grape varieties for Bordeaux," he says. "Touriga Nacional, which I believed in and trialled 10 years or so ago, unfortunately produced disappointing results. We're still doing trials and searching for that perfect variety, but as yet without any conclusive results. As it stands today, the new varieties will not improve the quality of the generic blends." But de Boüard, like many others, is mindful of Merlot's fragility in light of rising temperatures. His family concedes that Cabernet Sauvignon and Franc will increasingly become a welcome fixture in the Right Bank. "Cabernets Franc and Sauvignon will certainly play a significant role in the Right Bank blends in the context of global warming, but what matters most are the soils they will be planted into," reports Stephanie de Boüard. "To grow and obtain beautiful Cabernet Franc, it is necessary to have soils with substantial clay but not in excess of 10-20 percent." Earlier this year, Saskia Rothschild said that more Cabernet – both Franc and Sauvignon – would also be planted at Pomerol estate L'Evangile. Meanwhile, winemakers across Bordeaux are anticipating another excellent vintage. The region may yet have some superlatives at its disposal. "The potential of 2020 at Croix de Labrie is looking magic and amazing if all goes well," enthuses Pierre Courdurié of the Saint-Émilion property. I ask Courdurié if he would allow new varieties into his blends, if such a move was authorized by the INAO. "We shall focus I think on our existing grapes and find new solutions inside the vineyards," he answers. "We believe that Cabernet Sauvignon will gradually become more common in Saint-Émilion and will adapt to our terroir. We will never use new varieties." The decision to restrict 'foreign' grapes to the Bordeaux/Bordeaux Supérieur labels only exacerbates the divide between generic and luxury Bordeaux. The latter is, at least in the short term, delighted by a string of excellent vintages and the relative ease at which Cabernet Sauvignon ripens. Châteaux are generally hedging their bets on moving the focus to this classic variety, albeit with a welcome degree of flexibility. The former often struggles to stay solvent, and is now experimenting with growing alien grapes, some of which may prove to be wholly unsuited to Bordeaux's terroir. The announcement made last year offered a potential road map for struggling growers – and perhaps eventually Cru Classé châteaux – to adapt to global warming. Those with superior titles are far from convinced.