U.S. Wine Sales Grew 66 Percent As Consumers Stocked Up - Nielsen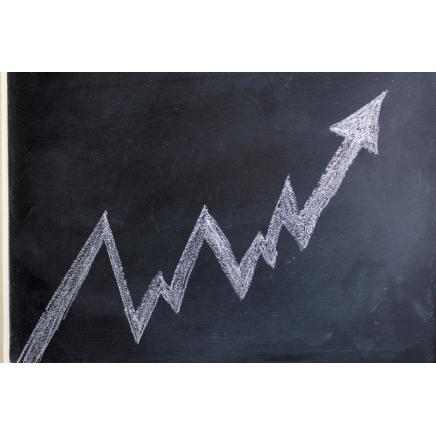 U.S. Wine Sales Grew 66 Percent As Consumers Stocked Up - Nielsen
Online Wine Sales Rose 224 Percent Versus One Year Ago
article originally featured in Wine Business.com Apr 3rd 2020
U.S. sales of alcoholic beverages were up 55 percent in the week ending March 21, according to Nielsen. Spirits sales were up 75 percent in the same period, wine sales were up 66 percent, beer sales up 42 percent.
What's more, Nielsen said online sales of beer wine and spirits were up 243 percent verses the same week the year before. That figure doesn't include people ordering from wine clubs, but includes major retailers with delivery services as well as orders through companies such as Vivino and Drizly.
As consumers stocked up at the grocery store, large formats saw considerable growth. The 1.5 liter format that was declining before the COVID-19 crisis, is now growing at the same rate as 750 ml bottles. Three-liter box wines were up 136 percent in the week ending March 21 while 5-liter boxes were up 66 percent. "People aren't shopping as often but when they go they're buying bigger formats or stocking up," Nielsen Senior Vice President, Beverage Alcohol Practices Danny Brager told Wine Business Monthly.
Brager said the growth rates, reflecting consumers stocking up to shelter in place, aren't sustainable long term. He said two weeks into the lockdown it's probably too early to get a good handle on what's going to happen with wine sales. It remains to be seen, for instance, whether the premiumization trend will be reversed. The economic impact of unemployment and jobless claims probably aren't reflected in the sales figures yet.
Brager said wine consumers tend to have somewhat higher incomes, so wine might be less negatively affected by an economic slump than beer, where the income dispersion is broader. "We probably need a couple more weeks for things to settle down a bit." He said shopping patterns and purchase behavior will be reshaped long term - "once we get past this." Nielsen among other things reported hard seltzers are "becoming a staple within consumers' repertoire of drinks," with a stupendous growth rate of 456 percent in the week ending March 21.