Consumers turn to wine as pandemic bites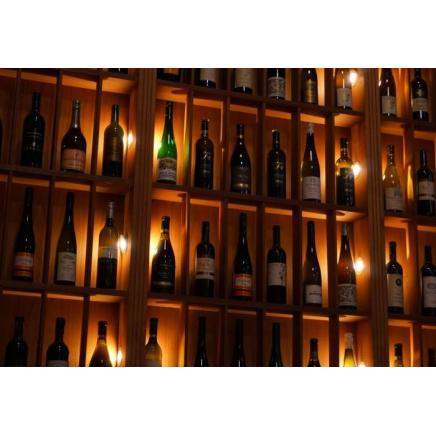 Consumers turn to wine as pandemic bites
Wine retailers in key markets are seeing a surge in wine buying
As the coronavirus pandemic causes lockdowns and shutdowns across the world, consumers in key markets are buying more wine – and changing their buying behavior. "Online sales are booming, with many customers utilizing a channel they have not used previously," said Peter Nixon, category manager of international wine at Dan Murphy's, one of Australia's leading chains. Store sales are also up, as people prepare to lock-down.
American customers are also stocking up, according to anecdotal reports from bricks and mortar retailers. Rich Bergsund, CEO of wine.com, said sales have definitely surged. "Compared to last year, demand doubled in the last week and tripled this past weekend," he wrote in an email. "The demand is from both existing and brand-new customers." He added that while people are spending slightly less per bottle ($26 rather than the usual $32 average), they are buying more. And, lest anybody be worried, he wrote, "we continue to ship, with plenty of wine in stock to satisfy this demand."
In the UK, retailers are also reporting surges. Last weekend, Majestic Wine saw a dramatic spike in sales and "unprecedented demand" for wines from key regions, particularly Italy and France, "which saw increases of 44% and 68%" in just seven days. This may be explained by customers "filling their racks with wines from across Europe, ahead of any potential disruption to supply lines." As Robert Cooke, chief commercial officer, wrote to Meininger's. "It's great to see the likes of Italy, Spain and France doing so well and I'm sure our suppliers in these regions will be welcoming UK support."
Majestic have also seen high demand for English wine (up 124%) and Sherry (up 114%). Cooke said these were the kinds of peaks "we see around Christmas, and perhaps for the same reasons. When you're facing an extended period at home, wines offer an opportunity for discovery which you may be denied elsewhere." New Zealand House of Wines, an online UK retailer specializing in wines from New Zealand, said they are seeing a sales surge so strong, it's comparable to Christmas volumes…
Off the chart sales: The country where wine sales are truly soaring is Italy, whose population is under lockdown. Andrea Antinori, founder of Winelivery, said they were seeing an unprecedented surge in demand. He broke it down by city: in Rome, sales are up 240%. In Milan, 230%; Bergamo 220% and Florence, 190%, among others. "Certainly, the best-known brands are the ones that are most popular right now," he said. "The denominations that we are selling the most are Franciacorta, Prosecco, Friuli with its renowned whites, but also Falanghina." Piedmont and Puglia were popular in reds. Antinori said consumer behavior had changed suddenly, with consumers not only buying more often, but spending more. Whether Italian buying behavior will be mirrored elsewhere as lockdowns spread across the world remains to be seen, but early signs suggest that a crisis that is inflicting untold damage on health, the economy and most business sectors may hold some good news for online wine retailers.