Growing Season Begins in Napa and Sonoma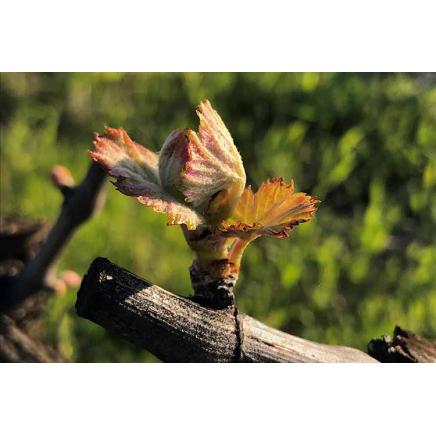 Growing Season Begins in Napa and Sonoma
Growers in Sonoma and the Napa Valley reported bud swelling and bud breaks in some vineyards this week as T-shirt like weather continues
article originally featured in WineBusiness.com Feb 26th 2020
While the vast majority of vineyards in the region remain dormant, growers interviewed this week said they expect more bud break over the next few days. In Sonoma County, grower Duff Bevill reported bud break in one block of Chardonnay in a Dry Creek vineyard. Growers now worry about frost protection, he said Tuesday.
Vintner Joel Peterson, who grows grapes in Glen Ellen, also reported bud swelling and some bud break. "The big concern is frost," Peterson said, noting that the frost season lasts until April. "If the buds have broken and are growing they are very susceptible to damage in a frost. If the rains return there will also be fungal pressure (mainly Botrytis) on the growing shoots."
The Sonoma County Winegrowers on Monday reported bud break in Alexander Valley, Russian River Valley and Petaluma Gap. "This year's appearance of bud break is a little earlier than our local winegrowers would consider 'average,'" Karissa Kruse, president of Sonoma County Winegrowers, said in a written statement Monday. "However, a late February bud break is not uncommon in warm, sunny years," she added.
Young Napa Vines Starting Season Earlier
On the Napa side of Carneros, Anthony Truchard II, Truchard Vineyards' general manager, said only a few vines have budded out early. Most of the vineyard remains dormant. But in the Oak Knoll District, Ron Ruel, CEO at Trefethen Family Vineyards, said February's dry and warm weather has led to an early bud break for 2-year-old Chardonnay vines. The mature vines are still closed up, Ruel said, adding bud break is not "outrageously" early this year. This is happening two to three weeks earlier than on an average year. "But remember every year is different - earlier or later - rarely right on average," he said.
Ruel expects a long frost protection season. "We have already tuned up our sprinklers and wind machines so we feel prepared," Ruel said. "It is much too soon to say if the early bud break will lead to an early harvest. The growth in the spring may slow down or speed up depending on the weather ahead."
Napa-based grower Julie Nord said she has not seen any bud break in her vineyards. Still, buds are swelling in a vineyard off Green Island Road near American Canyon in south Napa County. She expects bud break there to take place soon. Growers who depend upon reservoir water for frost protection are concerned because rainfall has been so low, Nord added, and it has been difficult to rent a wind machine as many are working to protect the budding vines.
Weather forecasts indicate the high temperature today should reach 75 degrees Fahrenheit in Sonoma and 74 degrees Fahrenheit in Napa, with a possibility of rain this weekend.