2018 Italian Whites - An Outstanding Vintage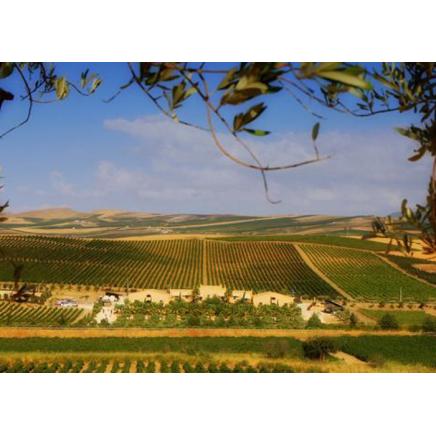 2018 Italian Whites - An Outstanding Vintage
article originally featured in Forbes Dec 9th 2019
The white wines produced in Italy's 2018 vintage are truely special, as expressed in Tom Hyland's recent Forbes article. In it he highlighted 2 Donnafugate wines as standouts for the vintage:
"Red wines are usually judged according to vintage, and it's easy to understand why, given that the most powerful reds will age for a decade or longer. One year can be average or perhaps even poor, given weather conditions, which means that these wines will be best enjoyed young. The following year though could be outstanding, if the conditions are right, and that's when the issue of cellar potential becomes important. As some reds, be they from Burgundy, Bordeaux, Napa Valley, Tuscany or Piedmont are ranked according to how long they will drink well, the question of vintage is an important one.
But what about white wines? Aren't vintages important as well? The answer is yes, but the reality is that too many people, be they in the media or in the trade or even consumers, just don't care. As soon as the current vintage runs out, we'll move on to the next one - they're pretty much the same, seems to be the thinking.
Well just as certain reds have cellar potential, so too do some whites; white Burgundies and Alsatian whites immediately come to mind. But even for most whites that tend to be at their best within five years of their vintage, there are vintage differences that make one year good and another very special.
Take 2017 and 2018 in Italy, for example. 2017 was a very warm year throughout much of the country; some would call it hot or even torridly hot. Harvest was very early, so acidity was questionable (for whites and reds), and while there was no problem ripening the fruit, the finished wines, while undeniably rich, lacked heightened perfumes as well as overall harmony. Nice whites from Italy in 2017, but not anything really special, in most instances.
Now take 2018, which was an outstanding vintage for white wines throughout Italy. Temperatures were not too hot, there was the proper amount of rainfall and the growing season was long, allowing grapes on the vine extra time to achieve glorious aromatics." -Tom Hyland
Donnafugata Anthilia (Sicilia Bianco DOC) - Primarily Lucido (aka Catarratto). Aromas of green apples, lime and peony. Excellent freshness, bright fruit, good acidity, well balanced and good persistence. Nicely done! This wine has become a Sicilian classic. 2-3 years. Excellent
★★★
Donnafugata Lighea 2018 (Sicilia DOC Zibibbo) - 100% Zibibbo (the name for Moscato on the Sicilian island of Pantelleria). Aromas of yellow peach, jasmine and golden poppy. Medium-bodied, with attractive varietal fruit that is somewhat muted. Good persistence and acidity with a finisih with a hint of bitterness. 2-3 years. Very Good
★★★