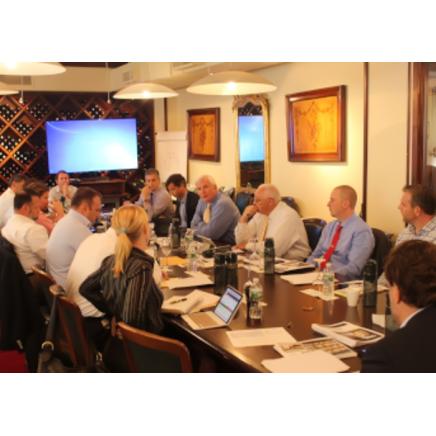 Our Sales Force
Our highly motivated sales team deliver service that is second to none and keep their focus on our customers.
Based on an entrepreneurial vision, a commitment to our global clientele and the Bordeaux legacy, Monsieur Touton, Ltd. continues to experience dynamic growth while providing superior customer service. Our attentive Sales Team is committed to a high-integrity approach, delivering a bespoke experience that is second to none. Our professional team has one goal: to exceed your expectations. We are proud to offer an unparalleled level of attention, focusing on your individual needs. With a staff consisting of highly motivated men and women from around the world, you are sure to find incomparable customer assistance with a personal touch.
France

Representing the Bordeaux, Burgundy and Champagne regions, our French Sales Force Division is committed to providing exceptional customer care from the wine capital of the world. Our extensive product knowledge ensures you will choose the appropriate wines for your venture, from point-of-sale materials to delivery. Whether you require vintage expertise for your business or targeted marketing materials to promote from within, our Brand Managers are available to meet your specific criterion. From upscale restaurants to purveyors of fine wines and spirits, we proudly cater to discerning tastes from around the globe. Contact one of our regional representatives today for an in-depth consultation.
Italy

Boasting a highly-motivated Sales Team, Monsieur Touton's Italian representatives are fluent in the language of fine wine. With a robust staff of highly-regarded industry professionals, we are dedicated to providing a full range of customer service. From operations to delivery and sales, our knowledgeable Brand Manager is available to answer your questions and concerns, guaranteeing your satisfaction each and every time you do business with us. Whether you require promotional materials or personalized assistance, we deliver a complete array of services to our valued customers. We look forward to your inquiries.
America

Our courteous and proficient American Sales Team is committed to the highest level of customer service, putting our client's needs at the forefront of our business. As leaders in the wine importing industry, Monsieur Touton's US Sales Force upholds its reputation by delivering consistent excellence in every aspect of our establishment, including our customer relationships. We work diligently to cultivate professional endeavors that last for generations. We therefore believe that it is important to reflect the standards of our company, which has achieved its success throughout the years as a family operated and owned business. Consequently, we strive to provide a level of customized services that you won't find elsewhere. Offering a diverse array of marketing, promotional and point-of-sales solutions, our Sales Team is committed to your business's success. Contact us

today to learn more about Monsieur Touton's vintage selections from the United States and around the globe.
Latin America

Our Latin American Representatives are well-versed in the wine import industry, offering a wealth of knowledge and sales support regarding these exciting regional wines. At Monsieur Touton, we are passionate about global vintages, and believe that the South American market offers a distinctive array of world-class wines. Whether you are seeking an affordably-priced Pinot Noir to premium Malbecs, we are committed to helping you find the finest quality products for your establishment. We cater to a broad range of clientele, from private merchants and restaurants to retailers and speciality shops. Our team is capable of assisting you with all of your point-of-purchase, marketing and delivery specifications. With an exceptional knowledge of global vintages and a refined business sensibility, let our Latin American team assist you with your next order.
Kosher

When you require an extensive selection of Kosher vintages, look no further – Monsieur Touton is your premiere resource for Meshuval and Non-Meshuval wines. Our expert team is available to assist you in your selection, providing a comprehensive collection of Kosher wines from around the world. In addition to our formidable sales divisions, we also have dedicated Brand Managers on hand to advocate product portfolios while offering point-of-sale materials to help increase customer loyalty and profitability. At Monsieur Touton, Ltd., we are committed to providing the excellence, customer service and quality that we have become renowned for within the wine importing industry. From your initial consultation and on-site visits to sales support and marketing materials, we provide a full range of services tailored to your specifications. We look forward to working with you.