A sit down with Guillaume Touton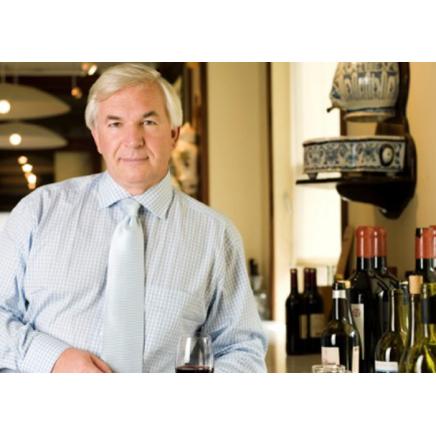 A sit down with Guillaume Touton
The Bordeaux transplant has spent over 20 years building his family-run importing business in New York
article originally featured in Wine Spectator Oct 20th 2010
Guillaume Touton has lived the American dream. He just took a detour through Canada to get there. I sat down with Touton the other day to talk a bit about Bordeaux, which happens to be his old home town. It was there, when as a teenager growing up in the late 1970s, a twinge of wanderlust overtook him.
"I was 20 at the time, when I realized that my whole life would be organized for me. Where I would work. Who I would marry and so on. So I decided to try something outside of France. And since I had barely even been to Paris, it was a big move for me," said the white-haired and deep-voiced Touton, 57.
The big move was to Canada, where Touton could hide his lack of English while working in French-speaking Quebec. He spent six years working in the wine business with Seagram's. From there it was just a short ride down to New York at age 26, in 1982, where he then decided to try his luck at selling wines on his own.
"I incorporated the Touton name and then began knocking on doors myself. I basically knocked on the doors of French restaurants, hoping they could speak French—Jean-Jacque Rochou at La Côte Basque was my first client. I was making $5 a case and doing everything myself," he said.
From those humble beginnings, Touton grew the company to where it is today—Monsieur Touton Selection, Ltd. is a new York-based importer which now counts annual sales of $100 million, with around 15 to 20 percent of that coming from his native Bordeaux.
Touton, who now speaks perfect English with a classic hint of a French accent, prides himself on running a family business. He's following in the footsteps of his father and grandfather, courtiers back in Bordeaux, and has now been joined by his nephew Maxime in New York. Touton also wants to emphasize the value side of Bordeaux, he's seen the growing disenchantment with high-priced Bordeaux among American consumers and so he uses his Bordeaux contacts to ply for value bottlings in the $15 to $30 range.
In strong vintages, Touton visits numerous châteaus in the area, those with their own estate production but perhaps not their own bottling line. He buys the total production of the châteaus he likes, usually in the 2,000- to 5,000-case range. He then has the wine bottled and labeled for the estate and ships it all over. By buying direct and managing most of the logistics for the châteaus, he can then get the wine into the marketplace faster and at more modest prices (Touton already has 2009s arriving now).
"The collapse of Diageo was a big benefit for me," he said, matter-of-factly. "I'm now in states where I wasn't before, and my company is the right size to move the kinds of volumes of wine I'm bringing in. And I know from the clients I visit that there are a lot of retailers out there who want a good Bordeaux, from an AOC like St.-Estèphe or Pomerol, but just not at classified-growth prices. And those wines do exist in Bordeaux."
Touton is licking his lips over the 2009s he is about to bring in. And with the 2010 harvest also looking strong, you can expect Guillaume Touton to go long again in the next vintage as well.