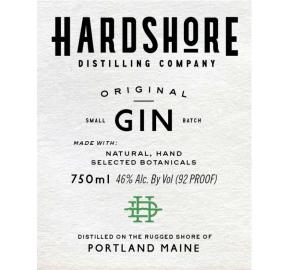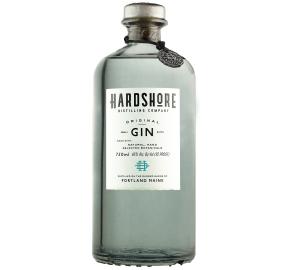 Hardshore Distilling Company - Original Gin NV
Log in to view pricing and order online
Don't have an account? Register here
Item# 72245-NV/6PK
Description
Hardshore Original Gin is a surprisingly complex gin despite being made with only five botanicals. It is bright and distinctive with leafy notes of fresh rosemary and mint upfront, supported by orris root (iris), coriander and bold Tuscan juniper. The neutral base is hand-crafted from grain grown on the founder's family farm and provides a smooth, full mouthfeel which allows the gin's distinctive flavor to unfold slowly with each sip. It lights up with tonic and makes the greatest Negroni but leave it alone with an ice cube for a truly remarkable experience.
Preservation
"While making exceptional gin is our passion, we also strive to do our part to conserve the natural wonders of Maine that make Hardshore so unique. Our water comes straight to us from Sebago Lake, and is so clean that we don't require the use of reverse osmosis to purify our water. This helps us use up to 30% less water than other facilities of a similar size. It's a small step, but it's in the right direction. Join us!" -Jordan Milne, Founder and Distiller
Background
"Hardshore Distilling Company is a different kind of distillery. We don't obsess about what the other guys (and girls) are doing. We obsess about what they're not doing. We are only interested in making spirits that have a purpose on the bar shelf, not just imitating the greats who have already earned their place there. We are constantly trying to coax new tastes and textures out of anything we can fit in our stills (and with a 1,200-liter Arnold Holstein still, we can fit a lot). We almost never rule anything out before we've attempted to distill it at least once. Sometimes once is clearly enough. Other times, a change in technique with the same botanical can produce a very different result. In 2016, after nearly four years of tinkering and tweaking, we released our flagship product, Hardshore Original Gin. More products are in the works, but they'll only be released when we're convinced they truly stand out and will make the bar shelf a more interesting place."