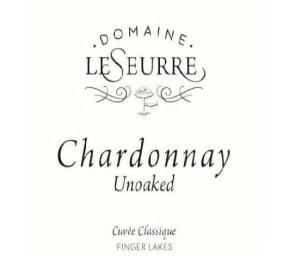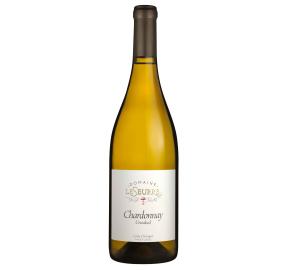 Domaine Le Seurre - Chardonnay Unoaked 2017
Log in to view pricing and order online
Don't have an account? Register here
Item# 72236-17
Food pairing
Pair this Chardonnay with chicken salad, seafood, or Sole Meuniere.
Tasting notes
Our straw-colored Chardonnay leads off with a refreshing bouquet of floral aromas, then pineapple and honey, which is closely followed by a citrus and tropical mouth. A slight minerality complements the crisp green apple finish.
Vineyard
100% Chardonnay, 100% Finger Lakes terroir selection.
Sourced from 2 different vineyard sites: 1 terroir is predominantly shalestone (minerality, freshness and finesse), and the other terroir has clay soil (richness and fruit notes).
Vinification
Owners/Winemaking Team: Celine & Sebastien LeSeurre
The Chardonnay juice is fermented 100% in stainless tanks. While on its lees (batonnage sur lies), the wine is hand stirred once per month for 9 months. This process develops additional complexity of flavors and aromas. No sulfur addition before fermentation (preoxydation of the juice). Fermentation is done at cool temperatures (41-57 Farenheit).
This cold temperature helps the yeast to ferment the sugar slowly. (Fermentation finished in June 2016). This helps the yeast to produce fine aromas with some fine lees. The wine keeps a good carbon dioxide level because of the long fermentation so the first addition of sulfite happens at the end of fermentation.