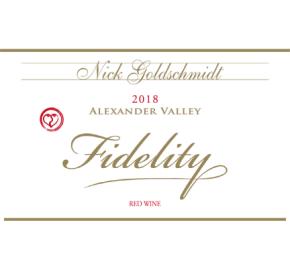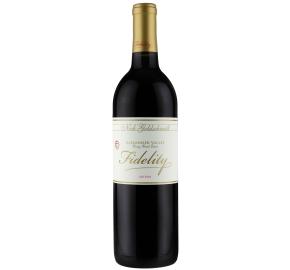 Nick Goldschmidt - Fidelity 2019
Log in to view pricing and order online
Don't have an account? Register here
Item# 72069-19
Tasting notes
Dark-garnet; aromas of black cherry, blueberry, and plums. Shows strawberry and cherry flavors with touches of black pepper and cinnamon. Beautifully structured—the Cabernet and Petit Verdot add a solid backbone to the plumpness of the Merlot. Nicely balanced with soft, velvety tannins in the finish.
Technical data
Vintage: 2015
Release Date: November 2016
Varietal: 80% Merlot
15% Cabernet Sauvignon
5% Petit Verdot
Vineyard: Crazy Creek
Yield: 4.1 tons per acre
pH: 3.69
Titratable Acidity: 6.2g/l
Alc %: 14.3
Aging: 12 months
Barrels: 15% new French Oak
Vintage
We were challenged in 2015 by a warm winter, a cool spring, and a couple of summer heat waves. The last heat wave lingered throughout the first half of September, accelerating grape sugars and forcing us to scramble to get our crews scheduled. Fortunately, the quality of fruit was outstanding, showing magnificent color, deep flavor concentration, and perfect sugar and acid levels.
Wine
Another marvelous red from veteran winemaker Nick Goldschmidt. Fidelity is a Bordeaux-styled wine that is rich, smooth, and perfect for casual dining. Fidelity will surprise you with its great taste! Nick Goldschmidt knows all the great spots for growing Cabernet and Merlot in the Alexander Valley. He has farmed The Crazy Creek Estate for over 25 years and just loves the quality of fruit, vintage after vintage. In this blend, Merlot offers a round and silky mouthfeel, Cabernet Sauvignon provides structure, and Petit Verdot gives tannin, color, and flavor. Few winemakers offer such quality for the price.