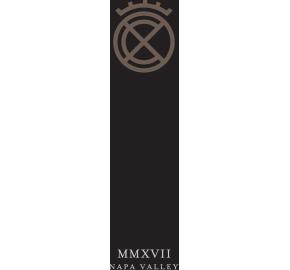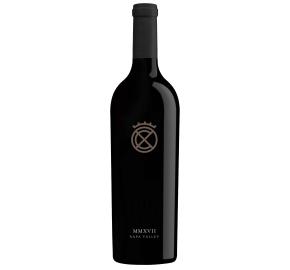 Cervantes - Blacktail Red wine 2017
Log in to view pricing and order online
Don't have an account? Register here
Item# 72508-17/6PK
Estate
Cervantes Family Vineyards is a 1,100 Acre Ranch in the far eastern reaches of Napa Valley last frontier, marks the highest profile project where winemaker Andy Erickson (Favia, Dalla Valle, Mayacamas, Arietta, and formerly of Screaming Eagle, Harlan and Staglin) and Xavier Cervantes Family are growing a text book Napa Valley hill side wines. Where wild deer and bears still roam, giving the feeling of an uncharted feral frontier to these elegant and polish wines.
Appellation
Pope Valley ~ it has been called Napa Valley's last frontier. Just over the peak of Howell Mountain and alongside Pritchard Hill, this is a place far less-traveled yet full of promise. When Xavier Cervantes was hunting for properties in Napa, he looked in all the familiarly revered places in Napa for vineyards; Oakville, Rutherford, Pritchard Hill, etc. The Mexico City entrepreneur got close to capturing his dream property twice, once with a vineyard on Atlas Peak and once on Howell Mountain, both which fell through at the 11th hour. It took seven long years, but after exhausting all other possibilities, Cervantes discovered and purchased a 1,100-acre ranch. This hidden gem, in the far eastern reaches of Napa County and at the edge of the county's viable viticultural land, is nestled in Pope Valley. Although grapes have grown in this part of Napa since the 19th century, it has never been named an American Viticultural Area. Remote, rugged, unspoiled, and picturesque, the area is rarely discussed and, amazingly, scarcely developed. But as the Napa Valley floor grows ever more crowded, and its land values skyrocket, interest has moved outward. Like Coombsville, Napa's youngest sub-AVA that was long neglected until a recent surge of awareness, Pope Valley is the latest Napa region to rise from obscurity. It may also be Napa's last.
Cervantes' estate, which he calls Hine Ranch, marks the highest-profile project yet to bottle an estate Pope Valley wine made at a Pope Valley winery. Xavier hired winemaker Andy Erickson (Favia, Dalla Valle, Mayacamas, Arietta, and formerly of Screaming Eagle and Staglin) to join him on his spirited adventure and famed architect Howard Backen (Harlan, Kenzo, Futo) to build the winery and equestrian center on the property; all sharing the bold, singular dream to realize the full possibility of the unsung terroir of Pope Valley and finally giving justice to one of Napa's great landscapes.