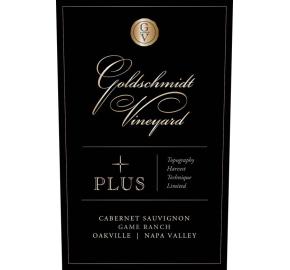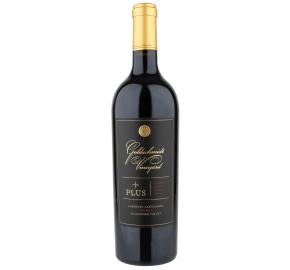 Goldschmidt Vineyard - Cabernet Sauvignon - Game Ranch Plus 2015
Log in to view pricing and order online
Don't have an account? Register here
Item# 72076-15/6PK
Tasting notes
Deep ruby-black; bright fruit aromas of plum and cherry jump from the glass. Also shows mocha, caramel, and violet accents. Fresh pomegranate, cherry, and raspberry flavors are beautifully framed in French Oak. Luxuriously supple mid-palate with fully mature tannins. Finishes with an earthy spice.
Vineyard
There's not really one style of Oakville Cabernet Sauvignon, because the terrain varies so much. Rocky, red volcanic soils dominate in the east and receive full afternoon sun, the valley floor tends to have deeper, heavier soils, and on the west side long and broad alluvial fans get shaded by the mountains late in the day. Game Ranch lies on the eastern-end of Oakville Cross Rd and the soils here transition from volcanic red clay to brown gravelly loam. They offer exceptionally good drainage which controls vigor, produce small berries and ultimately wines with deep concentration. Nick Goldschmidt makes his Oakville Game Ranch PLUS in a very lush, elegant style. The PLUS series comes from the site's best fruit, receives innovative winemaking techniques, and a judicious use of new French oak. As one would expect, it is tightly-wound upon opening. But given an hour after decanting, it is impressively arranged and beautifully balanced, showing seamless integration.
Technical data
Appellation: Oakville
Vineyard: Game Ranch
Varietal: 100% Cabernet Sauv
Vine Age: 13-22 years
Clones: 4, 337
Rootstocks: 101-14, 110R
Harvest: Hand Picked
Harvest Date: Oct 26
Bottled: June 27
Yield: 3.4 tons per acre
Fermentation: 100% Native Yeast
TA: 6.8 g/Liter
pH: 3.48
Alcohol: 14.3%
Aging: Allier, Demptos Cooperage, tight-grain, 43 months,
100% new
Fining: Un-fined, unfiltered
Vintage notes
The Oakville harvest was marked by good quality, above average yields, and no weather shocks. The season began with an ideal spring bud break, steady flowering, and even fruit set. Warm days and cool nights soon followed and lasted throughout the summer. A few heat spikes occurred but otherwise the temperatures were very moderate. Sporadic and late rains had little to no effect on the crop. The harvested fruit showed fantastic flavor concentration and an even balance of acids and sugars. Optimal conditions for making PLUS!