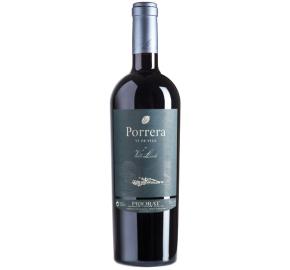 Vall Llach - Porrera 2015
Log in to view pricing and order online
Don't have an account? Register here
Item# 97252-15/6PK
Description
In the rocky hills about 2 hours south of Barcelona and only 12 miles inland from the Mediterranean Sea, lies the ancient village of Porrera in the D.O.Q. Priorat. Founded in 1204, a visit to Porrera is like walking back in time cobble stone streets, only three small restaurants and only a few residents: 450 year-round to be exact. Not much exists besides beautiful vistas, old vines, stellar wines and extremely rocky hillsides. Following in the tradition of the Vins du Village in Burgundy, the new Vins de Vila of the D.O.Q. Priorat allow the name of one of its twelve ancient villages (in this case Porrera),to be used when naming a wine as long as 100% of the grapes in the wine were grown within the boundaries of the municipality. The creation of this sub-appellation help us to better define the different flavors, aromas and varietal characteristics that come out of this unique Spanish winemaking region. A tribute to a village, its townspeople and its indigenous old-vines, Celler Vall Llach created their Porrera Vi de Vila to be a wine of the highest quality and a homage to the people of Porrera, a village that welcomed the winery with open arms and now defines its spirit. Containing a blend of black currant, balsamic, fresh almond and forest herb aromas, the wine is fleshy, tasty and expressive in the mouth, with silky tannins and an interminable finish. The estate recommends opening this wine 30 minutes before drinking and serving it at a temperature of 55-60ºF.
Vineyard
Located on the eastern edge of Priorat, Porrera is akin to the Carneros region of Napa Valley, in that it has more humidity and typically receives more rainfall than other parts of this inimitable wine region. Known for producing round and concentrated red wines that are "fresher" in quality, Porrera is the diamond in the rough and jagged Priorat landscape. Hailing from four estate-owned vineyard blocks, the Porrera Vi de Vila is a 100% old-vine Spanish wine at its .finest
Estate
The magnificent century-old estate vineyards boast 60 to 90-year-old Cariñena and Garnacha vines as well as newer plantings of Garnacha, Cabernet Sauvignon, Merlot and Syrah that add complexity to Vall Llach's range of widely acclaimed wines. Priorat's notoriously stingy llicorella (fractured black slate) hillsides produce extremely low yields of intensely flavored grapes. On average, it takes fruit from 2 to 8 old vines to make a single bottle of Vall Llach Mas de la Rosa.