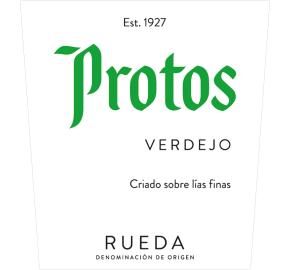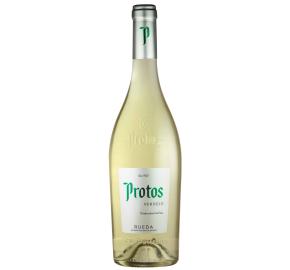 Log in to view pricing and order online
Don't have an account? Register here
Item# 97153-22
Tasting notes
Bright yellow straw color, with green hints that reflect its youth. Aromas of tropical fruits (pineapple) and citrus fruits first appear along with white fruits (apple) and herbs, such as boxwood and fennel. Dry with an amazing balance of freshness and acidity. Good structure and body given by its fine lees' aging. Long finish with a slightly acidic palate, typical of the variety. Pair with white fish, tuna, sushi, seafood rice, paella & pasta.
Vineyard
Planted more than 15 years ago, the vineyard is dry land with gravelly soils.
Vinification
Protos is always striving to improve the quality of their wines, as a result they are now fermenting each parcel in a unique vat, enhancing the personality of each terroir it comes from. This wine was then aged on its fine lees for 3 months prior to bottling.
Vintage
The year 2019 has been uncharacteristically dry, however it was not excessively hot. This has resulted in lower yields, but very healthy and great quality. The finished wine is delicately balanced with high concentration of aromas, volume and structure on mouth.
Estate
Originally known as the Cooperatia de Pañafiel in the year 1927, the Bodegas Protos winery was the first winery of the Ribera del Duero. This project started with the union of some of the best Spanish winemakers at the time and through their grand efforts and perseverance for each wine vintage, they became one of the best wineries of Spain. The name "Protos" comes from Greek to mean "first." This name brings back the fact that they were the first winery of Peñafiel, Spain, founding the winemaking of the Ribera.