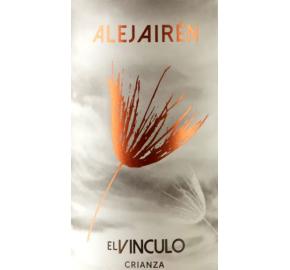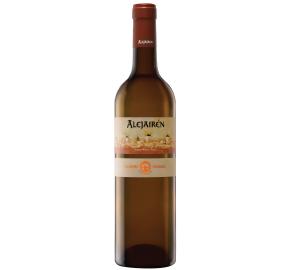 El Vinculo Alejairen 2018
Log in to view pricing and order online
Don't have an account? Register here
Item# 97239-18/6PK
Description
The only white wine made by the Fernández family, Alejairén draws its name from the combination of its creator Alejandro and its grape variety Airén.
El Vínculo also symbolizes the union between the two Castiles and pays tribute to the winery of the grandparents of the women currently at the helm of Familia Fernández Rivera. El Vínculo is the exception within the group, as it is the only one that does not grow only a single variety. Aside from Tempranillo, Airén — a white grape variety with which Familia Fernández Rivera produces one of the best Spanish white wines — is grown.
Tasting notes
Intense, balsamic and very aromatic. Denoting spice notes over the aroma of ripe fruit exhibiting the complexity and magnificence of this wine. Dense, buttery and long. A perfect balance between fruit and wood, which makes this wine an unconventional and distinct white. Fresh on the palate with a long aftertaste with fruity notes. Perfect for accompanying first courses, such as Iberian ham and pairs well with rice and pasta dishes, main course fish dishes and even as a dessert.
Estate
The Fernández Rivera family has always lived surrounded by vineyards and each member has a deep respect, love and pride for the wine from their native soil, Ribera del Duero. From the moment a young and determined Alejandro Fernández and Esperanza Rivera bought a small winery, the family has been linked to a lifelong passion passed through the generations. Propelled by the conviction that wines of superb quality could once again be made in their hometown, they went against the movement of the time, when cereal and beetroot dominated the landscape, and planted Tempranillo vineyards in Pesquera de Duero. In 1972, in a modest 16th century stone llagar, or ancient wine press, the family began to produce the first Tinto Pesquera wines.
Vineyard
DESCRIPTION: Located at an altitude of 650 to 750 metres in semi- open plain landscape descending north to south with a southern exposure.
SURFACE AREA: 52 hectares (128 acres).
AGE: 50 years.
SOIL: A mix of sand and clay throughout the whole of the vineyard.
Vinification
Lying in the warmest region of the four Fernández estates, the grapes at El Vínculo are the first to be harvested. Each of the leased vineyard blocks are manually harvested towards the beginning-middle of September and are vinified separately. Alcoholic fermentation of the white Airén grapes takes place between 6-10 days at an average temperature of 20-25°C. The finished Alejairén is then aged for 24 months in fine grain, 225-and 300-liter neutral French oak barrels with a light-to-medium toast. With the Fernández family dedicated to natural winemaking, all wines produced are neither filtered nor fined before bottling. Upon completion of barrel aging, the Alejairén is then aged for a minimum of six months in bottle before it is released to the market.
Vintage
The vintage can be characterized as warmer-than-normal year. The first frosts arrived in November and December, which gave rise to a colder-than-usual winter. Cooler temperatures were registered in spring, allowing more normal bud-break than in previous years. Average temperatures from June-October were particularly high, moving harvest up around the region a couple of weeks earlier than the Manchegos had planned. A vintage said to produce wines of excellent depth and natural concentration, Alejairén is a stellar example of what exceptional old-vine Airén can produce when hand-harvested and barrel-aged.