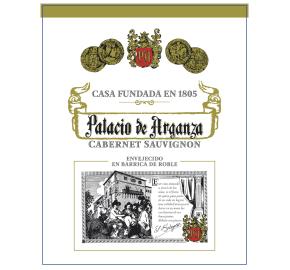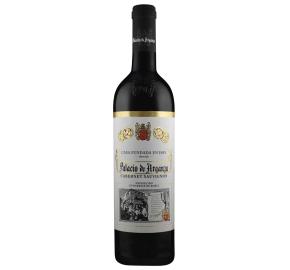 Palacio de Arganza - Cabernet Sauvignon 2020
Log in to view pricing and order online
Don't have an account? Register here
Item# 97204-20
Tasting notes
Firm and focused, this red shows plum, blackberry, licorice and black olive flavors, with firm tannins and balsamic acidity for support. Sturdy and fresh, showing grip and some depth. Drink now through 2021.
Vinification
The hand harvested grapes come from the estate's vineyards and some long-term growers who have partnered with the winery. They start harvesting each plot at the ideal ripening time and sort the grapes in the vineyard and after in the cellar. In our barrel cellar they have more than 2000 barrels of French and American oak to complete the aging process. Fermentation to temperature controlled stainless steel fermentation tanks followed by 6 months in American oak barrels and in bottle prior to release.
Appellation
According to the history of the D.O. Bierzo appellation, the beginning of the culture of winemaking in the region goes back to the Greeks and Phoenicians with the important influence of the Roman Empire. With almost 10,000 acres of vineyards, some of them more than a hundred years old, El Bierzo is situated in the northwest of Spain. It is protected by mountains and possesses a own unique microclimate with influences from Galicia and the plateau of Castilla y Léon that keep away premature frosts in the Spring. The region has higher rainfall averages and cooler temperatures than central and southern Spain which results in bright, fruity wines that are generally higher in acidity and lower in alcohol. Producing very versatile and food friendly wines this is an up and coming appellation.
Estate
Vinos de Arganza turned into a family business when it was bought by Víctor Robla, who has a long family history in the wine business. For his wife Ángeles Varela this was a return to her origins. Her grandmother was born in Villafranca del Bierzo and was part of an important family of the nobility in the region. They were owners of important vineyards and wineries since the fifteenth century. This winemaking tradition has been passed down from parents to children ever since. The youngest generation are now joining the company in viticulture, enology and marketing. Today Vinos de Arganza represents the best of terroir, tradition and the incorporation of innovative systems to improve the wine making process with the highest commitment to produce the best possible wine each vintage.