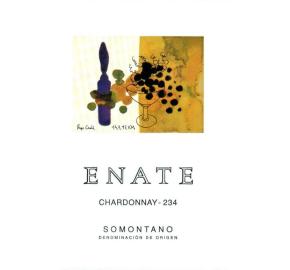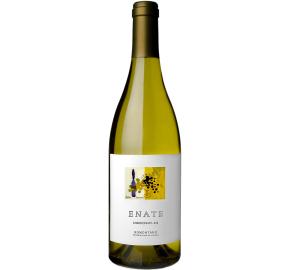 Enate - Chardonnay - 234 2022
Log in to view pricing and order online
Don't have an account? Register here
Item# 97041-22
Tasting notes
Pale yellow in color with a silvery green sheen. Complex and intense varietal aromas reveal green apple, ripe peach, fennel and exotic fruit (guava and passion fruit) against a subtle mineral background. Full and unctuous on the palate yet clean and fresh due to lively acidity. A lightly honeyed finish leaves a lingering impression.
Food pairing
Our recommendation is that this wine is served between 10-12 Celsius, no colder, as the perfect accompaniment to pasta, fish, shellfish and white meat.
Vinification
The grapes are harvested at night, and once at the winery they are sent to the pneumatic press where they underwent maceration (skin contact) for a period of five hours. Settling at 10 Celsius over a period of 48 hours was followed by fermentation of the clean must; this took place in stainless steel tanks at a controlled temperature of 16 Celsius using yeast of the saccharomyces cervisiae genus (Prise de Mousse.) After fermentation, fining with bentonite was followed by stabilization at -5 Celsius in order to eliminate the excess potassium bitartrate.
Vintage
Chardonnay from our 234 estate in the Enate Valley.
The vintage began with higher than normal temperatures, as the winter was dry and not very cold. After quite a rainy spring with some particularly cold mornings at the end of April, summer arrived with moderate temperatures and dry weather. The harvest began slowly on the night of 23 August. At the beginning of September, a heatwave speeded up the ripening of the white varieties and the Merlot. The temperatures fell in the middle of the month and we ended the harvest gradually and quietly