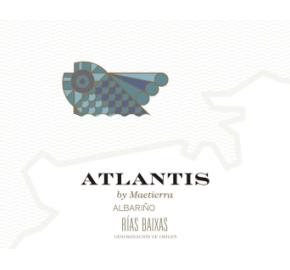 Atlantis - Albarino - Rias Baixas 2021
Producer

Blend

100% Albarino

Country

Spain

UPC

6 34392 648078
Log in to view pricing and order online
Don't have an account? Register here
Item# 97103-21
Tasting notes
Elegant lemon-yellow color, clean and glossy. It is a very intense wine on the nose with persistent quality aromas, recalling green apple and tropical fruit, such as pineapple. On the palate, it is long and persistent with a perfect acidity that matches its body, making it a very pleasant wine full of sensations.
Vineyard
Vineyards located in Condado de Tea, on the right bank of River Mino. Planted on sandy soils with a granite subsoil at altitudes between 100 and 250 m above sea level, on slopes with a 10% gradient. The overhead trellis system is used, reaching a height of up to 2.80 m.
Vinification
This delightfully crisp and refreshing wine is hand harvested in small plastic boxes. The grapes are selected and pressed. Once the must is obtained, an alcoholic fermentation process begins, which is carried out in stainless-steel vats at a temperature of 64 degrees Fahrenheit. Following the fermentation period, a racking is performed to separate the lees; it subsequently undergoes a cold stabilization, it is filtered and then finally bottled.
Weather
The heavy winter rainfalls provided by the Atlantic high pressures are a decisive factor in a climate with mild temperatures and little temperature difference during day and night; there are also hardly any frosts. Spring and autumn are very wet periods, not the summer, thanks to the Azores Anticyclone, although the temperatures are still mild.