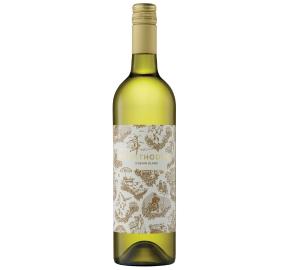 Unorthodox - Chenin Blanc 2019
Log in to view pricing and order online
Don't have an account? Register here
Item# 91079-19
Description
Backsberg's Unorthodox kosher range celebrates the Lithuanian Jewish roots of the Back family. Made under the auspices of the Cape Town Beth Din and the OU of the United States, this wine is Mevushal and Kosher for Passover.
Tasting Notes
Light Straw Color. Tropical pineapple, hard candy, passion fruit flavors on the nose. Crisp acidity, smooth tasting and well balanced.
Vinification
The vineyards for this wine are harvested from a combination of trellised and bush vines from the Paarl region. The grapes are then crushed, chilled and settled overnight. Fermented warmer at 16° degrees Celsius in stainless steel to yield a simple, clean but slightly fuller wine. Pasteurized in the juice stage of production, this wine is prepared under supervision of the Cape Town Beth Din. It is Mevushal and Kosher for Passover.
Estate
Father and son team Michael and Simon Back operate one of the oldest and most reputed wineries in the Simonsberg area. While the estate's history dates back to 1916 when it became the first winery in South Africa to open a public tasting room, Backsberg has recently become internationally acclaimed for its efforts to make environmentally sustainable wines.
Backsberg is South Africa's first carbon neutral winery and is engaged in a number of projects to reduce its environmental impact. The Tread Lightly range of wines uses innovative PET packaging to reduce packaging weight. Backsberg's winemaking philosophy is rooted in "the simple pleasures:" drinkable and personable wines for any occasion.