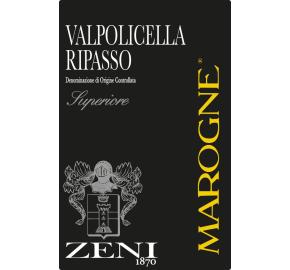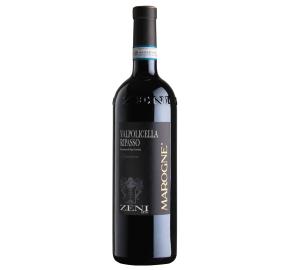 Zeni - Valpolicella Superiore Ripasso Marogne 2020
Log in to view pricing and order online
Don't have an account? Register here
Item# 82078-20
Estate
Zeni Winery is a family-run winery that started its activity far back in the 1870s. The whole Zeni family has been fully and enthusiastically dedicated to the production of premium quality wines for 5 generations, and this is further testified by the grated care devoted to every single stage of the long wine production process from the growing of the vine to the harvest, to vinification, finishing, bottling and marketing of the wines.
Set inside the Winery, the Wine Museum, realized by the owner Gaetano Zeni, was meant to offer evidence of the ancient winemaking culture the Zeni family is committed to for generations.
Food pairing
Recommended with grilled red meat, pasta with sauce, fermented cheese, roast meat.
Tasting notes
Color: Deep ruby red.
Nose: Vinous, full-bodied, with hints of black cherry and well-ripened fruit.
Palate: rounded, velvety, full-bodied and lingering.
Harvest
Hand selection of the best grape bunches coming from hilly vineyards. The grape picked at the beginning of the harvest is collected in small crates and left to raisin before being vinified with the rest of the grape picked by the end of the harvest.
Winery Technical Data
Soil: Red-brown soil on detrital, limestone marl and basaltic sediments.
Yield: 90 ql/ha.
Ageing: In oak barrels for 10-12 months, depending on the vintage, followed by a short stay in stainless steel vats.
Vinification
Traditional skin fermentation followed by 10-15 days maceration. After fermentation the unpressed Amarone skins are added to Valpolicella wine, according to the traditional Valpolicella "ripasso" technique.