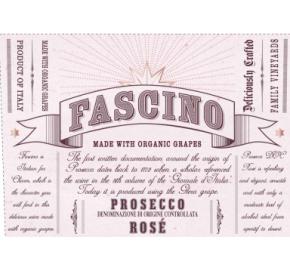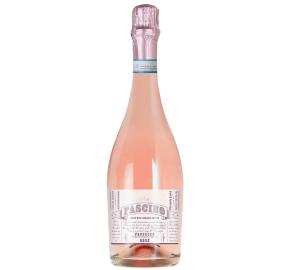 Fascino - Prosecco Rose Organic 2020
Log in to view pricing and order online
Don't have an account? Register here
Item# 83614-20
Tasting notes
The Prosecco Rosé presents itself revealing an elegant pink hue with copper highlights and a lively and persistent perlage. Its aromatic freshness offers a bouquet of red fruits and floral scents in particular notes of pomegranade and rose. On the palate it is silky and full, with a very pleasant balance. Excellent as an aperitif. Ideal companion of finger foods, linguine's pasta, delicate cheeses and small pastry.
Description
A new wine category that has recently hit the market and it's going to be your new Summer favorite! Prosecco Rosé was (finally) approved by the Italian government as an official new wine category last year. For years, Prosecco producers were making a sparkling Rosé but they could not officially call it a Prosecco, until now. The good news is that producers must now follow strict regulation to ensure quality. The grapes must be a minimum 85% Glera (the same grape used in regular Prosecco) with the addition of up to 15% Pinot Nero (Pinot Noir).
Vinification
Areas dedicated to vine-growing in the north-eastern regions of Italy (Veneto and Friuli Venezia Giulia regions) with marly soils of alluvial origin rich in subsoil. The base wine cuvée is made from a blend between Glera and Pinot Nero grapes. Grapes are accurately selected both for area of origin and quality. The soft pressed must is stored in steel tanks for the static cold decanting. The fermentation with selected yeasts is made at a controlled constant temperature of 18 °C and is completed in 8-10 days.
After a storage period, the winemaker skillfully blends an array of tanks to achieve the Prosecco Frizzante basic cuvee. Afterwards the wine is filtered and stored in steel tanks with the addition rectified concentrated must, and selected yeasts for the second fermentation (Martinotti-Charmat method) at a controlled temperature of 14-15 °C. Once the wine has reached the required pressure levels, alcohol and sugar content, the wine is refrigerated and cold stabilized, filtered and controlled before bottling.