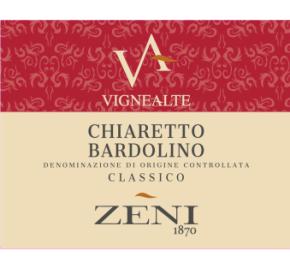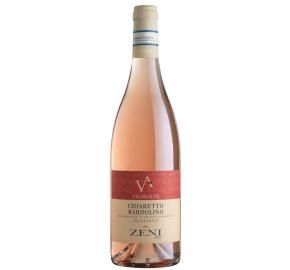 Zeni - Bardolino Chiaretto Classico Vigne Alte Rosé 2021
Log in to view pricing and order online
Don't have an account? Register here
Item# 83202-21
Tasting notes
From the eastern shore of Lake Garda, this is a stylish, fresh, and nicely priced Bardolino Chiaretto - the pink version of refreshing Bardolino. It's a traditional blend of Corvina and Rondinella, and it's bursting with ripe strawberry and cherry fruit and subtle hints of spice and herb. There is a palate-coating depth of cherry, raspberry and spice finish. A great Rosé for any season!
Description
The grapes of Bardolino Chiaretto come from the selection "Vigne Alte" a hill area morainic origin from the eastern shores of Lake Garda. The harvest of the best grapes is done by hand at optimum ripeness, followed by a temperature-controlled fermentation in stainless steel tanks after a long maceration.
Estate
Sitting in the hills of Bardolino, the Zeni family has spent the last 150 years dedicating themselves to producing some of the finest wines in Verona. With land holdings of 60 hectares of vines, the family operates two wineries, one located in Bardolino and the other in Valpolicella. Zeni's world renowned wine museum also drives attention to the company, receiving over 100,000 visitors a year.
Since 1870 the Zeni Family have been dedicated to growing and producing classic Veronese wines. Fausto, Elena and Federica run the business following in their father Gaetano 'Nino' Zeni's footsteps. Ideally situated in the heart of the region they have the pick of the bunch from the long-term contract growers they deal with to help supplement their own production. They now manage 25 hectares of vineyards. Only the best grapes can result in wines with such a distinctive character that are true expressions of a unique terroir.
Food Pairing
Serve the Bardolino as an aperitif or with fish starters, white meat, seafood risotto, pasta or crunchy summer salads.
Winery Technical Data
Vineyard location: Bardolino Classico zone (eastern shore of Lake Garda)
Soil: hilly soil of morainic origin
Vine yield per hectare: 110 ql./ha
Grape varieties: Corvina 60% – Rondinella 30% – Molinara 10%
Grape harvest: hand selection of the grape bunches that have reached optimum ripeness
Vinification techniques: devatting of the first-pressed must after a 12-36 hours maceration followed by temperature-controlled fermentation
Ageing: in stainless steel vats
Wine analysis: Alcohol content 12.3% vol., Residual sugar 6 g/l, Dry extract 22 g/l, Total acidity 6.00 g/l, pH 3.20