This product is no longer available. Please choose another vintage above.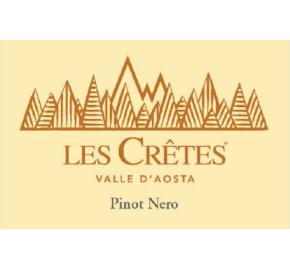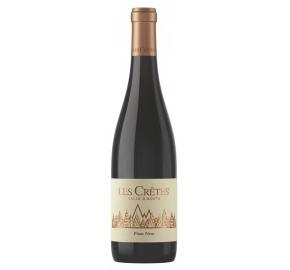 Les Cretes - Valle d'Aosta - Pinot Nero 2021
Log in to view pricing and order online
Don't have an account? Register here
Item# 83206-21
Winery Technical Data
Grape varieties: Pinot Noir 100%, red, Burgundy selection.
Production Zone: The Aymavilles Tour (AO). Age 20 years.
Soil (type, exposure and altimetry): morenic, melted, sandy, steep slope, South exposure, altitude 650 m. s.l.m ..
First year of production: 1995.
Surface, breeding shape, plant density, yield: 2.00 ha, system in Guyot; Plant of 7,500 feet per hectare, rows of rows. Yield 9,000 Kg / ha.
Harvest: manual, mid-October.
Vinification: fermentation of 8/10 days in stainless steel (temperature controlled 30 Celsius), Daily replenishment. 6 months aging in stainless steel.
Taste notes: ruby. Fresh nose notes of red fruit, undergrowth and sage. On the palate, Fresh and sapid with fine texture and velvety tannins. Steel.
Matches: first courses; Salami, red and white meats, frozen, cheeses. For his Characteristics is also indicated with white or blue-baked fish dishes, Grilled or carpaccio.
Serving temperature: 16/18 Celsius
Curiosity: the Pinot Noir, contrary to the traditional methods it provides The refining of wood, is vinified in steel only, with the purpose of exalting its pleasantness, Finesse and elegance.
Recommended Glass: Burgundy
Estate
Valle d'Aosta is located in the northwest Italy. Surrounded by the Alps, the Valle d'Aosta is home to the highest elevated vineyards in all of Europe. Founded in 1989 by Costantino Charrere and Jolanda Plat, Les Cretes is one of only a few commercial wineries in the quaint region of Valle D'Aosta. The winery is located in Aymavilles with the cellar lying one mile from Monte Bianco tunnel. Comprised of Chardonnay, Pinot Noir and Syrah, as well as the indigenous varieties of Petit Rouge, Fumin, Petite Arvine and Gros Rouge, with 60 acres of vineyards in 6 communes along the river Dora Baltea. Until recently, their entire annual production of a few thousand cases was sold entirely within Italy.
Tasting notes
The nose is full of berry aromas with soft herbs and a hint of grapefruit. The palate is medium to full-bodied with good fruit. The tannins are well-integrated and lead into a pleasantly lingering finish.