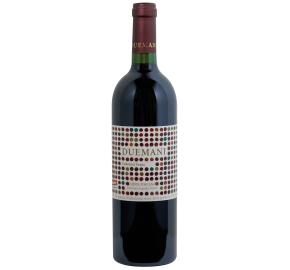 Duemani - Cabernet Franc 2018
Log in to view pricing and order online
Don't have an account? Register here
Item# 83634-18/3PK
Tasting notes
A beautiful Cabernet Franc with plums, dark fruits, violet and rose petal character. Full body, dense and chewy with dusty texture from the ripe tannins. This has an energy and focus that keeps your attention. Seamless and impressively balanced.
Description
The eponymously named Duemani is produced from 100% Cabernet Franc grapes representing the best quality of the vintage. The grapes are first harvested for Cifra, then Altrovino, and the last and best are saved for the Duemani. It is a wine that can immediately be recognized as one of the very best Cabernet Franc wines on the planet. Fantastic when young but mind blowing when aged for 8-10+ years. Biodynamic Demeter
Estate
The name DueMani represents two hands from two people, Elena Celli and Luca D'Attoma. Elena was born and lives in Lucca. She studied marketing at Polimoda in Florence and worked in the fashion industry for many years. Luca was born in Borgo San Lorenzo, outside of Florence. A famous winemaker, he founded a winemaking and viticultural consulting company in 1991 called Wine Evolution Consulting (W.E.C.) through which he collaborates with wineries from various regions of Italy as well as Spain and Switzerland for the production of high quality wines. Luca's most known credit is probably consulting for the Super Tuscan powerhouse Le Macchiole for over 25 years. During his time at Le Macchiole he created two of Italy's most famous wines the Messorio Merlot and Paleo Syrah. He also credits Tua Rita's Redigaffi as one of his creations as well.