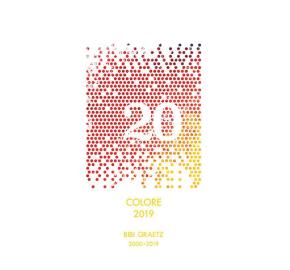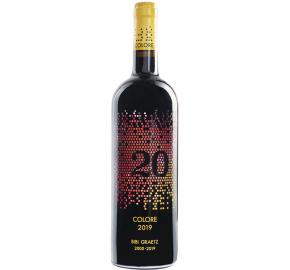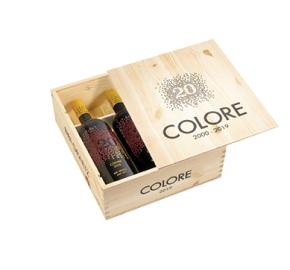 Bibi Graetz - Colore 2019
Log in to view pricing and order online
Don't have an account? Register here
Item# 83552-19/3PK
Description
Colore is the highest expression of Bibi Graetz dream. The drive of this wine is to create a pure excellence of Tuscany, a wine made with traditional Tuscan grapes sourced from some of the oldest and rarest vineyards of the region. Sangiovese represent the structure and the power of the wine, Colorino fruits and velvety tannins, Canaiolo minerality and intensity. On the best few barrels of the whole production will become Colore.
Vinification
After the first selection of grapes in the vineyards, a second selection occurs at the winery before the destemming. The berries were at this stage softly pressed and placed in open-top barriques, with extreme attention on keeping each plot and parcel divided from the others. The fermentation is conducted by indigenous yeasts naturally with 6 to 8 manual punch downs per day, without temperature control and without bleedings, and lasted up to 2 weeks, with 1 extra week of maceration on the skins. After the fermentation the wine is moved into new barriques, where the malolactic fermentation happens. Every parcel is aged separately for almost 3 years before the final blend is decided.
Estate
From a medieval castle, Castello di Vincigliata, acquired by his parents over 60 years ago, winemaker Bibi Graetz crafts his wines on a hillside overlooking the great city of Florence. Beginning initially with only a small, 5-acre vineyard on this hillside in Fiesole, in little under two decades, Bibi has become one of Italy's most ingenious winemakers adding "cult winemaker" in addition to "talented abstract artist" to his dossier.
Since the release of his first wines in 2000 and without any formal training, Bibi Graetz has managed to stir-up the Tuscan wine scene, and with the creation of Testamatta and Colore, has made his name eponymous with great Tuscan wines. Regularly scoring in the high 90's with wine publications like Wine Spectator, Wine Advocate, and James Suckling, coupled with his unique and artisanal winemaking approach, Bibi Graetz's wines have garnered a loyal following among wine collectors and wine trade.
Tasting notes
"This vintage was able to bring Sangiovese to one of the haughtiest expressions of power. The structure of the wine results warm, rich and concentrated without losing the polish elegance of the tannins. Compared to other vintages this will result very generous, opening the nose with mature red fruits followed by tobacco and plum. this has been a benchmark for my personal experience with Tuscan grapes" Bibi Graetz, winemaker & owner