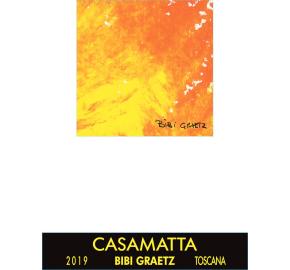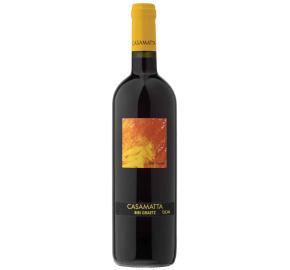 Bibi Graetz - Casamatta Rosso 2020
Log in to view pricing and order online
Don't have an account? Register here
Item# 83551-20
Description
In Italian, the literal translation of Casamatta is "crazy house". This moniker, self-proclaimed by artistic winemaker, Bibi Graetz, himself is an homage to his home. This fantastic place serves as home, winery, and art studio complete with kids, farm animals, and colorfully painted canvasses alongside grapes, barrels, and winemaking equipment - hence, Casamatta is a place where chaos meets fun, love, and creativity. It is here, in this place, where Bibi lives and pursues his passion for creating superb and artful wines. Casamatta Rosso speaks of the freshness, transparency and strength of the red fruit of Sangiovese. Entirely vinified in steel to preserve its vibrant and playful character.
Tasting notes
A Sangiovese with lots of cherry and raspberry, a nice acidity which helps with food and a round medium body with low tannins and vibrant back palate. Casamatta grapes are sourced from the youngest vineyards, from the north of Florence down south towards Siena. The fermentation is conducted in stainless steel tanks to maintain the style of the wine, and it last for no more than a week without maceration at the end of the process. The different vineyards are blended and aged 6 months in stainless steel tanks before the final bottling. 100% Sangiovese
Estate
From a medieval castle, Castello di Vincigliata, acquired by his parents over 60 years ago, winemaker Bibi Graetz crafts his wines on a hillside overlooking the great city of Florence. Beginning initially with only a small, 5-acre vineyard on this hillside in Fiesole, in little under two decades, Bibi has become one of Italy's most ingenious winemakers adding "cult winemaker" in addition to "talented abstract artist" to his dossier.
Since the release of his first wines in 2000 and without any formal training, Bibi Graetz has managed to stir-up the Tuscan wine scene, and with the creation of Testamatta and Colore, has made his name eponymous with great Tuscan wines. Regularly scoring in the high 90's with wine publications like Wine Spectator, Wine Advocate, and James Suckling, coupled with his unique and artisanal winemaking approach, Bibi Graetz's wines have garnered a loyal following among wine collectors and wine trade.
Vintage
A very balanced vintage characterized by a cold winter and a temperate spring. The vines had a full vegetative development before summer, due to the generous rains. During the summer season the sunlight exposure was balanced and uniform. The harvesting started by the end of September and lasted till mid of October.