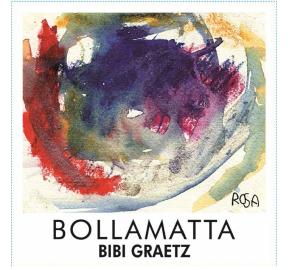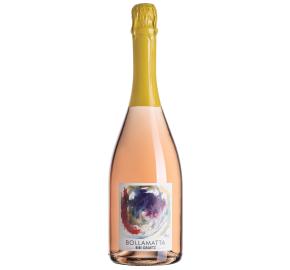 Bibi Graetz - Bollamatta Sparkling Rose NV
Log in to view pricing and order online
Don't have an account? Register here
Item# 83547-NV/6PK
Description
Bright red fruits, succulent stone fruits, and a kiss of citrus dance with wildflowers, toasted bread, and melon in the effortless, elegant sparkling Bollamatta from Bibi Graetz. Bollamatta, or "crazy bubble" in English, is a rare Sangiovese sparkler, and this wine balances its juicy fruits with bracing acidity as it fills the mouth with tiny, persistent perlage. This sparkling wine is a mono-varietal Sangiovese crafted from the green harvest grapes for the estate's Testamatta and Colore wines. This very dry non-vintage sparkling wine is ideal for aperitive.
Vinification
Bollamatta is our sparkling sangiovese, realised with the green harvesting of the old vineyards, 50-80 years old - dedicated to Testamatta and Colore production. In fact, the thinning process of the bunches is done slightly late in order to have the perfect concentration of sugar to realise a sparkling wine. Moreover, it also a process of recovering all these bunches, generally thrown away.
Once the harvesting is done, we destem and a very soft press the berries. Then we leave the skins with the juice to decant for 4-5 hours, in order to extract aromas and colour. The fermentation takes place in stainless steel tanks at controlled temperature. The prise de mousse - second fermentation - is obtained by natural fermentation in autoclave using the wine left in contact with its lees. This process is longer than usual, 5-6 months, therefore, this sparkling wine is classified as a long Charmat method.
Estate
From a medieval castle, Castello di Vincigliata, acquired by his parents over 60 years ago, winemaker Bibi Graetz crafts his wines on a hillside overlooking the great city of Florence. Beginning initially with only a small, 5-acre vineyard on this hillside in Fiesole, in little under two decades, Bibi has become one of Italy's most ingenious winemakers adding "cult winemaker" in addition to "talented abstract artist" to his dossier. Since the release of his first wines in 2000 and without any formal training, Bibi Graetz has managed to stir-up the Tuscan wine scene, and with the creation of Testamatta and Colore, has made his name eponymous with great Tuscan wines. Regularly scoring in the high 90's with wine publications like Wine Spectator, Wine Advocate, and James Suckling, coupled with his unique and artisanal winemaking approach, Bibi Graetz's wines have garnered a loyal following among wine collectors and wine trade.
Tasting notes
"I love this expression of sangiovese. I can feel a rich aroma and plentiness of fruits. It is fresh, fine and very well balanced in the mouth with a long and surprising aftertaste. The Long Charmat Method gave us a very elegant and delightful perlage." Bibi Graetz, winemaker & owner
Technical data
Vincigliata, Fiesole and Siena vineyards
100% Sangiovese
50-80 years old vines
Medium mixture soil, rich of galestro and clay
Guyot and goblet
Stainless steel tanks Charmat method