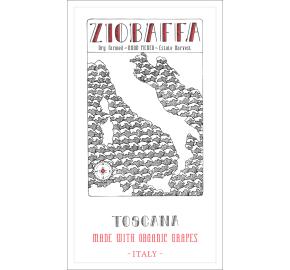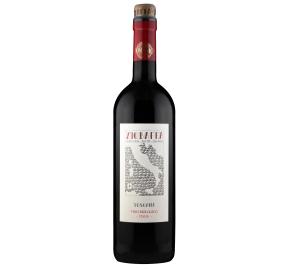 Log in to view pricing and order online
Don't have an account? Register here
Item# 83296-18
Food pairing
A very versatile wine, pair with roasted or grilled meats, pizza or with firmer cheeses. Serve at 16 Celsius/60 Farenheit
Description
This organically grown premium red wine is the product of Estate Harvested Sangiovese and Syrah grapes from Poggio al Casone Vineyard. After hand-picking, the grapes are sorted and crushed. No oak is used. Enjoy this with your favorite meal or alone as it delivers as a wine that takes no shortcuts.
Bottled and labeled with bio-safe materials. Featuring the new Helix re-usable cork seal.
Filmmaker Jason Baffa has been fortunate enough to travel the globe with his friends and a film-camera creating moving pictures about their love for surfing. The films, "Singlefin: yellow," "One California Day" and the newly released and award winning, "Bella Vita," (all on iTunes) embrace the inspired life of the care-free surfing sub-culture. During a trip through Italy with surfer-environmentalist, Chris Del Moro and fifth generation winemaker, Piergiorgio Castellani, Baffa's passion for good food, thirst-quenching libation and a few late-night practical jokes, inspired the local crew of surfers to nick-name him, Zio Baffa (Uncle Baffa).
Inspired by surfing, organic food, family and wine. Making "Bella Vita" was a journey of discovery for Del Moro, Castellani and Baffa. Now with the film complete, the three friends have joined together for a new adventure. It is in the spirit of Zio Baffa (that somewhat off-beat fun-loving Uncle we all may have), and our combined love of surf, travel, organic food, family and wine, that we bring to you some of our favorite things to enjoy. Call it an Italian-Californian collaboration or maybe just a modern twist on an old tradition.
Estate
Organic, Non-GMO, Sustainable and Vegan. Under the guidance of vintner Castellani, ZIOBAFFA™ wine is crafted in a zero-waste facility located in the heart of Tuscany. From California, Baffa works closely with Castellani to manage the operations. Their collective focus is to bring the world affordable, high-quality Italian wines that are produced with an eco-minded awareness. Call it an Italian-Californian collaboration or maybe just a modern twist on an old tradition.
Vinification
Fermentation at low temperatures over 20 days before gentle pressing.