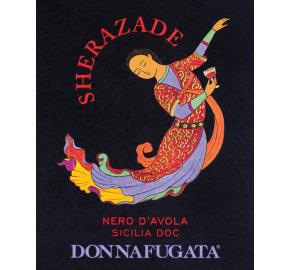 Donnafugata - Sherazade Nero d'Avola 2018
Log in to view pricing and order online
Don't have an account? Register here
Item# 83318-18/6PK
Tasting notes
Sherazade 2018 has a brilliant ruby red color with violet reflections. The nose offers a pleasantly fruity bouquet with fragrant notes of red plum and sour cherry, combined with light spicy scents. The palate is fleshy and perfectly reflects the bouquet revealing an extraordinary freshness. The well-integrated tannin, completes this fragrant and pleasant wine. We suggest it with fish soup, pizza or classic tomato spaghetti.
Vineyard
The vineyards are at an altitude from 200 to 600m. (656- 1,312 ft); located on hilly clay loam soils with a sub-alkaline reaction (pH 7.5 to 7.9) rich in nutritive elements (potassium, magnesium, calcium, iron, manganese, zinc) and limestone content from 20 to 35%. Mild winters with little rainfall. Warm, dry, ventilated summers. Substantial difference between day and nighttime temperatures. The vineyards are VSP (Vertical Shoot Positioning) trained with spurred cordon pruning, leaving 6 to 10 buds per plant. Planting density of about 5,000 plants per hectare, with yields of 7.5 - 8.5 tons/ha (3.0 - 3.4 tons/acres).
Vinification
In stainless steel with maceration on the skins for about 6-8 days at a temperature of 24-25 °C (75- 79°F). After malolactic fermentation, the wine fines for about 4 months in tanks and then for at least 3 months in the bottle.
Vintage
In Contessa Entellina after two little rainy years, in 2018 743 mm of rainfall were recorded, a figure that is above the average * (667 mm) of this territory. Most of the rainfall was distributed in spring; only in some plots there have been heavy precipitations in the summer. The integrated management of agronomic practices, from pruning to thinning to the choice of different harvesting moments, inspired by an eco-sustainable viticulture, has allowed them to have healthy and well-ripened grapes. The Nero d'Avola destined for the production of Sherazade was harvested between the last week of August and the first week of September.
Estate
Donnafugata Winery is one of Italy's finest wineries and praised by wine critics and wine lovers alike all over the globe. Located in Sicily, Donnafugata has various estates including the historic cellar in Marsala, the beautiful Contessa Entellina country house and vineyards in the western interior of the island, and another winery and estate in the windswept island of Pantelleria off Sicily's southwest coast. The Rallo family who owns Donnafugata have been in the wine business for over a century and the current generation is extremely dynamic and visionary. The Donnafugata brand was born in the early 1980s by Giacomo and Gabriella Rallo in the family's historic cellars and today their children José and Antonio play prominent roles in the company.