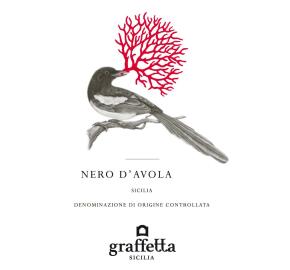 Graffetta - Nero D'Avola 2017
Log in to view pricing and order online
Don't have an account? Register here
Item# 83226-17
Estate
Like the entire Noto Valley, lspica also belongs to the territory of Nero d'Avola, the city after which the grape was named. Nero d'Avola is also known as "Calabrese" in this Mediterranean coastal area. In the past, it was easy to feel the aromas of the must from Nero d 'Avola, and the roads were full of grapes that fell out from the carts on their way to the cellars.
Vineyards
Grape Varieties: 100% Nero d'Avola
Vineyard: various locations in Contrada Graffetta
Soil: chalky soil (marine origin), fertile, generous
Surface of the Vineyard: 10 Ha
Age of the Vineyard : 8 years
Sun Exposure: South
Average Altitude: 40m asl
Plant Density: 6,500 plants/Ha
Average Yield: 1.2Kg/plant
Growing System: Runner system and Guyot
Harvest: Second half of September to first half of October
Food Pairing
To be served to pasta with meat or mushroom sauce, roast and middle-aged cheese.
Tasting Notes
Thick and intense color; aromas of ripe red fruit combined with leather notes. On the palate is full-bodied and velvety, with a juicy and soft finish.
Winemaking
Maceration: under controlled temperature (28C approx.) for 10-12 days
Malolactic Fermentation: in stainless steel tanks
Ageing: 50% in oak tonneaux for 6 months, 50% only in steel tanks and the final blend at least 3 months in the bottle.
Production: 70.000 bottles/year