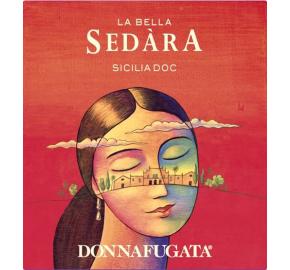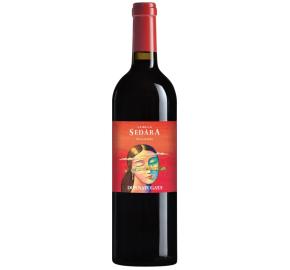 Donnafugata - Sedara 2017
Producer

Donnafugata

Blend

Cabernet Sauvignon
Merlot
Nero d'Avola
Syrah

Country

Italy

Region

Sicily

UPC

83664868551
Producer

Donnafugata

Blend

Cabernet Sauvignon
Merlot
Nero d'Avola
Syrah

Country

Italy

Region

Sicily

UPC

83664868551
Log in to view pricing and order online
Don't have an account? Register here
Item# 83317-17
Vinification
In stainless steel with maceration on the skins for about 6-8 days at a temperature of 25-28 Celsius (77-82 Farenheit). After malolactic fermentation, the wine ages for about 9 months in cement tanks and then for almost 6 months in the bottle prior to release.
Viticulture
In the vineyard Donnafugata does not use herbicides or chemical fertilizers and minimizes the use of phytopharmaceuticals thanks to integrated control techniques, such as the monitoring of climate parameters (rainfall, temperature, humidity etc.) and the control of insects (moths) present, through the use of pheromone traps. Donnafugata is also pursuing grape sustainability with the use of green manure, organic fertilization, emergency irrigation and cluster thinning, rationalizing the use of natural resources such as soil, water, air and energy. The good practices adopted in the vineyard (Good Agricultural Practices, GAP) are an indispensable instrument for the production of healthy and perfectly ripe grapes, minimizing environmental impact.
Food pairing
Serve with lasagna, roasted chicken, BBQ, seared tuna or savory pies. Works well with a variety of dishes.
Harvest
The harvest of the grapes for Sedàra began at the end of August with the Merlot and continued through the first two weeks of September, with the harvest of Syrah, Nero d'Avola and Cabernet Sauvignon.
Tasting notes
With a pretty ruby red color, the Sedàra 2017 offers a fruity bouquet with scents of cherry and plum combined with a light spicy note of black pepper. The palate displays good structure with smooth tannins and a pleasant freshness. A soft red, versatile for food pairing, perfect for every day.
Estate
Donnafugata was created in Sicily by a family that with the passion to innovate the style and perception of Sicilian wines around the world. Donnafugata now consists of a team of people increasingly focused on representing the excellence of "Made in Italy" all over the world, guided by the fifth generation of the family.
The name Donnafugata refers to the novel by Tomasi di Lampedusa entitled Il Gattopardo (The Leopard). A name that means "donna in fuga" (woman in flight) and refers to the story of a queen who found refuge in the part of Sicily where the company's vineyards are located today. An adventure that inspired the corporate logo: the image of a woman's head with windblown hair that dominates every bottle. Donnafugata labels are also works of art created or inspired by Gabriella Rallo, as are the names of the wines, an homage to art and literature.