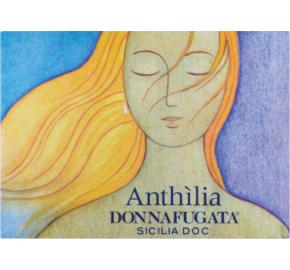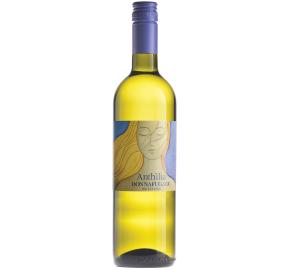 Donnafugata - Anthilia 2018
Log in to view pricing and order online
Don't have an account? Register here
Item# 83312-18
Bottle
The label depicts the face of a woman, mysterious and fleeting like the Elymian civilization. Anthìlia is the name given to the city of Entella on the top of the Rocca in Roman times. Today, Anthìlia is the name of a wine that is identified with the ancient territory where it has its roots. It is the first wine to have been conceived at Donnafugata and still remains to this day in the hearts of many admirers.
Description
Fresh, fruity and modern; the 2018 vintage is characterized by a fresh and fragrant bouquet with notes of fruit and aromatic herbs. A very versatile wine, ideal with fish and vegetarian first and second courses.
Food pairing
perfect when paired with lightly smoked fish, crustaceans, anchovies and first courses, also baked. Excellent with tuna salad, eggplant rolls and stuffed mussels. Serve in glasses of medium size and height; it can be uncorked at time of serving, excellent at 9–11 Celsius (48- 51 Fahrenheit)
Vineyard
VSP (Vertical Shoot Positioning) training with spurred cordon pruning, leaving 6 to 10 buds per plant. Density 4,500 - 6,000 plants/hectare (1,822-2,429 an acre), with yields of 8.0 - 9.0 tons/ha (3.2 - 3.6 tons/acres)
Vinification
Fermentation: in stainless steel, at a temperature of 14-16°C (57-61° F). Ageing in tanks for two months and then at least two months in bottle before release.
Estate
Donnafugata Winery is one of Italy's finest wineries and praised by wine critics and wine lovers alike all over the globe. Located in Sicily, Donnafugata has various estates including the historic cellar in Marsala, the beautiful Contessa Entellina country house and vineyards in the western interior of the island, and another winery and estate in the windswept island of Pantelleria off Sicily's southwest coast. The Rallo family who owns Donnafugata have been in the wine business for over a century and the current generation is extremely dynamic and visionary. The Donnafugata brand was born in the early 1980s by Giacomo and Gabriella Rallo in the family's historic cellars and today their children José and Antonio play prominent roles in the company.