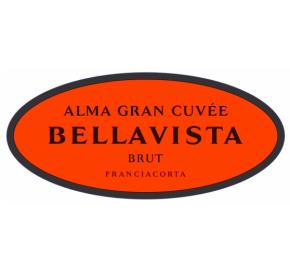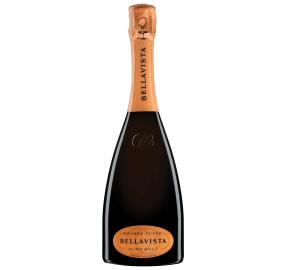 Bellavista - Alma Gran Cuvee Brut NV
Log in to view pricing and order online
Don't have an account? Register here
Item# 83447-NV
Tasting Notes
Bright yellow in color with green reflections. The nose is characterized by marked minerality and notes of sweet ripe fruit, meringue, pastry and candied peel. The palate is fruit-driven with a creamy mouthfeeland a texture that combines elegance and harmony.
Description
The grapes used for Alma Gran Cuvee are sourced from 10 different plots within the 10 districts of Franciacorta, all with south or south-east orientation, an altitude of 200-350 meters, and full exposure to the breezes coming from Lake Iseo and the foothills of the Alps. The care of the vineyard is entrusted to true grape growing experts, and the average age of the vines, which has now exceeded 20 years, is just one of the many parameters that attest to the utmost respect reserved for the work of winegrowers.
Estate
This estate makes Italy's finest sparkling wines from the Franciacorta zone in a natural amphitheatre. The glacial soil is full of stones, and provides the ideal environment for the Chardonnay and Pinot Noir grapes used in the production of their Franciacorta. Bellavista, meaning 'beautiful view' in Italian, was founded by Vittorio Moretti in the early 1970s, with the first vintage produced in 1979. In 1981, he met a young winemaker, Mattia Vezzola and this partnership transformed Bellavista into Italy's leading producer of quality sparkling wine.
Technical data
Feature(s): Vegan, Vegetarian
Winemaker: Mattia Vezzola
Alcohol (ABV): 12.5 %
Acidity: 6.2 g/l
Residual sugar: 8.2 g/l
pH: 3.12
Vineyard
Bellavista owns 190 hectares of vines in 10 communes within the Franciacorta DOCG. The vineyards have some of the best exposure, character and expressive potential in the area. From these vineyards, they produce 103 different parcels of wine.
Vinification
Made in the 'traditional method', the different parcels of wine are all vinified separately. 15% of the wines used in the blend are fermented and then matured for seven months in small oak barrels. These wines are then blended with the "reserve wines", which come from between six and nine earlier vintages. Once blended, the wine is bottled and the second fermentation takes place in bottle. It is then left to age on the lees for two and a half years before release. The contribution of the reserve wines ensures Bellavista's consistent, signature style in every bottle.