This product is no longer available. Please choose another vintage above.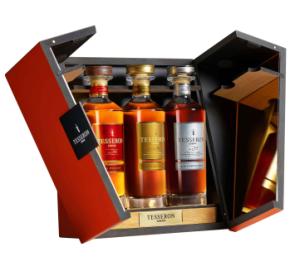 Log in to view pricing and order online
Don't have an account? Register here
Item# 60019-VV/1PK
Estate
The Tesseron Cognac estate deals exclusively in Cognac's of XO age and above. Their collection of rare and prestigious Cognacs stored in the "paradis" cellars of the estate were first stored there by none other than Abel Tesseron himself when the House was founded in 1905. This legacy and tradition has been passed down through four generations, with the Maison now ran by Mélanie Tesseron. What makes Tesseron so sought after is not only the high-quality eaux-de-vie and the exquisite presentation of its bottle design, but the story that is sold with it. The "paradis" cellars at Tesseron are in fact a former crypt of a 12th century abbey, creating a unique atmosphere for the maturation process that is rich in history and tradition. The cellars are protected using guard dogs, this is understandable when you realize some of their oldest cognacs have been there for over 175 years!