Calvados Pierre Huet - VS Signature
NV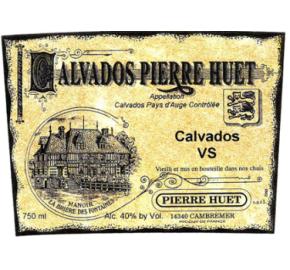 Activate your account to purchase online, view your detailed history, get tasting notes from over 10 major publications, request our catalogs/POS, and much more!

IMPORTANT NOTE:
Monsieur Touton Selection Ltd. is a wine and spirits distributor, serving industry professionals with valid liquor licenses only. If you do not qualify as such, ask your local liquor store/restaurant to contact us! This item may or may not be available in selected states.
This website is for informational purposes only.
Calvados AOC Pays d'Auge
Is obtained through a process of double distillation of cider in a traditional copper still called "alambic a repasse" (which translates as a "double distillation still")
First, the juice obtained by pressing the apples is completely fermented (12 months) in one hundred year old oak barrels. Then, the cider we get after this fermentation process is distilled a first time to get the "petites eaux" (little waters) which are between 30 and 35% proof. The second heater is to distill the "petites eaux". Only the heart of the distillation is retained. Calvados obtained is 70% proof. Our still is heated by an innovative and unique process in Normandy: woodchips, produced on the Estate. Finally, the Calvados Fine ages in separate oak barrels for a minimum of 2 years.
Ageing
Between 2 and 3 years in oak barrels
Food Pairing
Used as a basis for cocktails.
Tasting notes
First scent: newly picked apples cooked in butter - followed by refreshing hints of mint. After several minutes, frank apple aroma. Little complexity but strong "eau de vie"