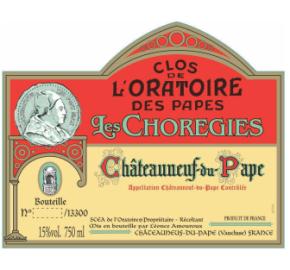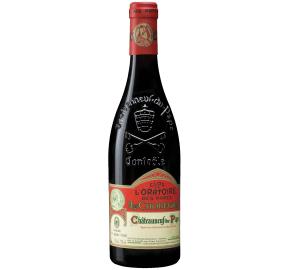 Clos de L'Oratoire des Papes - Les Choregies 2015
Log in to view pricing and order online
Don't have an account? Register here
Item# 13750-15/6PK
Vinification
This flagship wine is produced from a selection of the best and oldest plots of Clos de l'Oratoire des Papes. Their vineyards are located on the upper part of the Châteauneuf-du-Pape region. After hand harvesting, a complete de-stemming and crushing is carried out followed by a pre-fermentation cold maceration for the Syrah. The Syrah fermentation takes place at a temperature maintained at 79 degrees. For the other wines, the temperature is maintained at under 86 degrees with 2 to 3 rack and return operations during the alcoholic fermentation stage. During the maceration phase, punch downs and light pumping over are carried out daily. The wine is then aged for 18 months in 80% in new demi-muids and 20% in 300L barrels.
Tasting notes
The color is an intense dark cherry with delicate ruby flashes. The nose offers a selection of subtle notes (ripe red and vanilla fruit, followed by black pepper and fresh rosewood). The attack is full of fruit and spicy complexity bringing out the tannins and freshness. Fruit aromas complete the long finish. Enjoy with caramelised spicy rabbit, duck, roasts or an autumn dish with mushrooms or truffles and game.
Estate
Located in the Châteauneuf-du-Pape region in the Rhône Valley, Clos de l'Oratoire des Papes is named in honor of the small 18th century oratory (oratoire in French) that overlooks its original 49.5-acre vineyard plot. In 1880, Edouard Amouroux became the owner of this parcel, which was planted to Syrah, and contained the small oratory that had been dedicated to St. Mark. By the 1920's the Amouroux family was already bottling their own Châteauneuf-du-Pape wine from this vineyard parcel naming their vineyard Clos de l'Oratoire des Papes. As a tribute to its rich history, the wine's distinctive label design has remained unchanged since its original design in 1926.
Description
The Estate has prided itself on respecting time-honored wine making traditions while at the same time, incorporating modern techniques to ensure the highest quality wine possible are made each year. In 2006, Clos de l'Oratoire des Papes converted to organic farming and uses a horse-drawn plow to till the vineyard's soils. After the grapes are hand-harvested, they are transported to winery in small baskets only to undergo vigorous selection process with a double sorting table. Depending on the vintage, the grapes are then partially (or wholly) destemmed and can be co-fermented with different varieties in order to produce a complex and pedigreed wine.