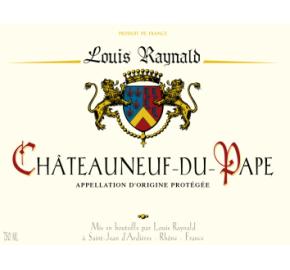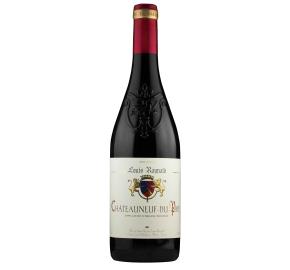 Louis Raynald - Chateauneuf Du Pape 2018
Log in to view pricing and order online
Don't have an account? Register here
Item# 12769-18
Vinification
Traditional in concrete fermentation vats for 15 to 20 days. A portion is fermented in oak casks for added complexity.
Vineyard
Relatively deep and very pebbly, the soil is most made up of large polished quartz pebbles mixed with red, sandy clay. This is the driest section of the Côtes du Rhône; the dominant wind is the Mistral and it is sunny about 2,800 hours per year. The pebbles store the heat during the day and give it off at night.
Nowadays, the main varieties used are: Grenache, Cinsault, Mourvèdre, Syrah, Muscardin, Counoise, Clairette and Bourboulenc.
Food pairing
The Châteauneuf–du–Pape is traditionally paired with red meats, lamb (especially grilled) as well as with most cheeses.
Tasting Notes
Robust wines with fine tannins. Black and spicy fruits and peppery, which it typical for Châteauneuf-du-Pape wines. Its reputation is firmly established. It can be drunk at 2 years of age, when it will give off pleasant fruity aromas. The taste improves with age, revealing a stronger tannin structure and intense, deep bouquets. Everyone will enjoy red Châteauneuf-du-Pape wines at various degrees of maturity.
Estate
In the 14th century, the papacy, which was then in Avignon, chose Châteauneuf-du-Pape as the pope's summer residence. The 7 successive popes promoted the production of wine and the development of vineyards. The rigor and reliability present in wine produce is a constant element in the history of this vineyard, and it was a basis of some of the legal points awarding A.O.C. status. Châteauneuf-du-Pape was designed as a Local A.O.C. in 1936.